Wow your family and friends with these fabulous Christmas dinner recipes.
With Christmas just around the corner, it's time to start thinking about the perfect Christmas dinner this year. Luckily, there are plenty ideas online, and we've rounded up some of the yummiest looking recipes below.
Christmas Dinner Recipes
Hope you enjoy these lovely Christmas dinner recipes and get some inspiration for your own Christmas dinner this year!
To view the full instructions for any of these Christmas dinner recipes, please click the link below each image.
1. Pumpkin Dinner Rolls With Whipped Brown Sugar Cinnamon Butter
These soft and tender Pumpkin Dinner Rolls will be the talk of your Thanksgiving or Christmas Table!
Adorably delicious and easier than you might think with the option of Whipped Brown Sugar Cinnamon Butter!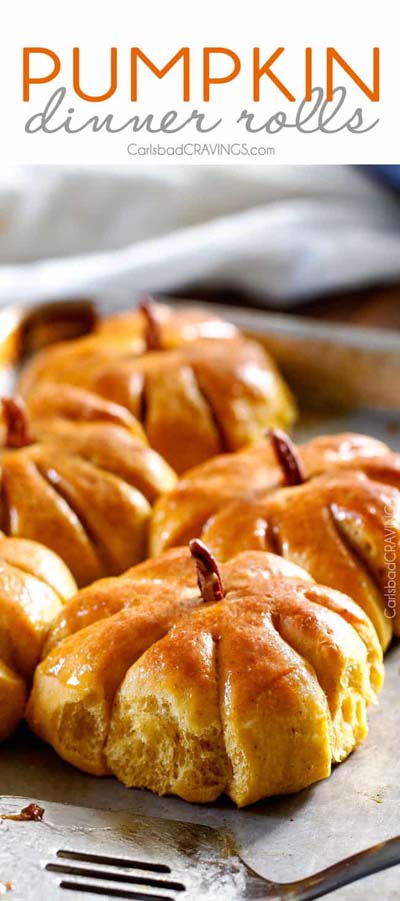 From: carlsbadcravings.com
2. Apple Cranberry Walnut Salad
Crisp apples, dried cranberries, feta cheese, and hearty walnuts come together in a fresh Autumn Apple Cranberry Walnut Salad.
An easy side dish for any favorite meal!
From: lecremedelacrumb.com
3. Creamy Garlic Parmesan Mushrooms
Creamy Garlic Parmesan Mushrooms are sautéed in a butter garlic until tender and then tossed in the most AMAZING creamy parmesan sauce.
These are great as a side, on top of meat or eaten by themselves and ready in under 10 minutes!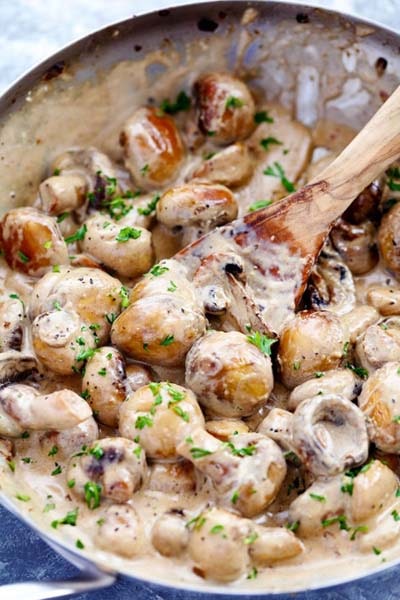 From: therecipecritic.com
4. Cream Cheese Cranberry Loaf
While pumpkin bread is a classic dessert/breakfast/snack staple during autumn months, there isn't really an equivalent treat for winter…until now.
This loaf is perfectly moist, sweet and tart, and is the perfect thing to make when you've got friends or family coming over, or for when you just need a little pick-me-up to start or end your day.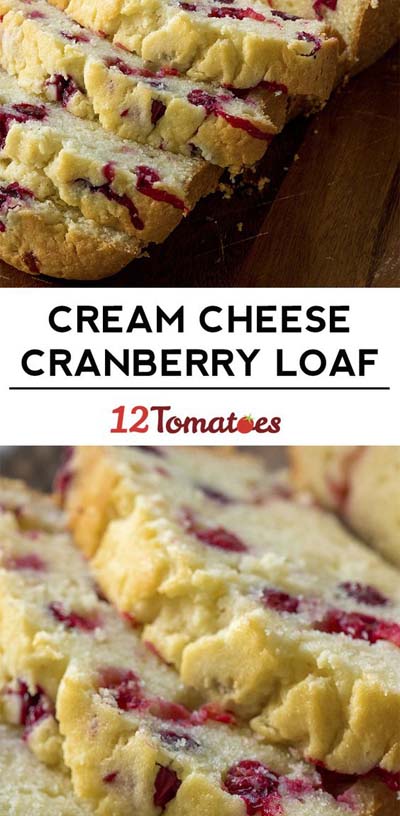 From: 12tomatoes.com
5. Sweet Potato Muffins
These sweet potato muffins are extremely moist, packed with nutrients, and DELICIOUS!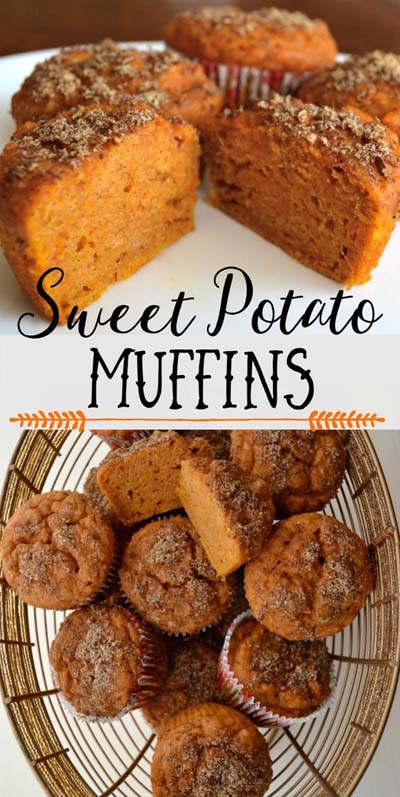 From: goodinthesimple.com
6. Cheesy Green Bean Casserole
A Cheesy Green Bean Casserole made from fresh green beans with sautéed mushrooms and a crunchy fried onion topping.
This is a must make recipe for the holidays or any large family gathering. With a cup and a half of shredded cheddar, it is supremely cheesy.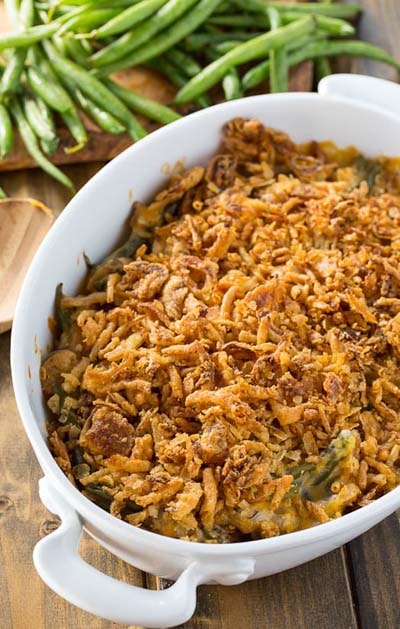 From: spicysouthernkitchen.com
7. Creamy Cranberry Salad
One of my piano students taught me the perfect lesson in salad for the holidays. The keys are cranberries, pineapple, marshmallows and nuts.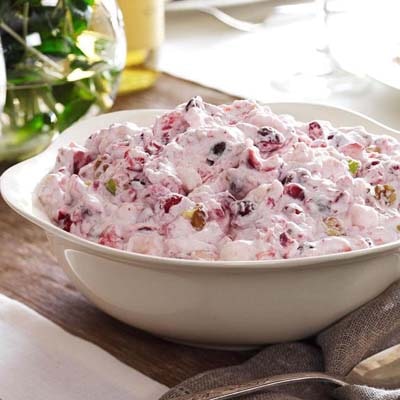 From: tasteofhome.com
8. Honey Roasted Butternut Squash With Cranberries And Feta
This sweet and savory side dish is perfect for the holidays and loaded with Fall flavor!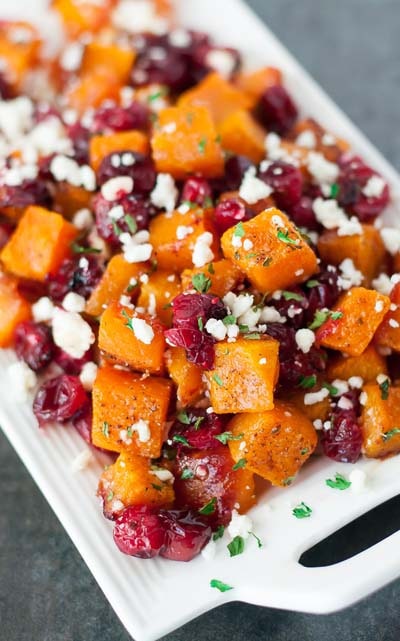 From: peasandcrayons.com
9. Sweet Potato Casserole with Butter Pecan Crumble Topping
It's an easy recipe to make and preassemble before baking it off especially if you're cooking it for a holiday meal like Thanksgiving or Christmas Eve dinner.

From: averiecooks.com
10. Creamy Broccoli Casserole
Creamy Broccoli Casserole is a family-favorite, indeed.
With its cheesy broccoli goodness and buttered cracker crumb topping, what's not to love? It's a perfect side for the holidays or any day!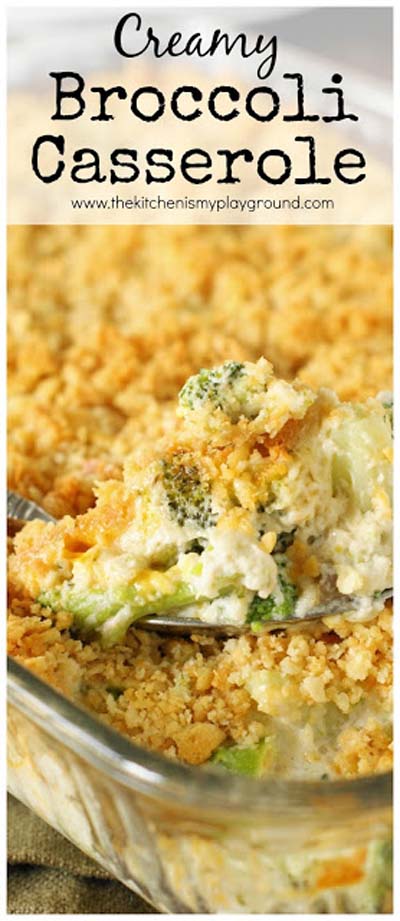 From: thekitchenismyplayground.com
11. Crispy Roasted Rosemary Sweet Potatoes
These crispy sweet potatoes make a scrumptious and elegant side that's a cinch to make!
Shallots tucked in between the layers make this dish extra aromatic and full of flavor. The perfect healthy compliment to a hearty winter meal!
From: thecomfortofcooking.com
12. Oven-Roasted Cranberry-Dijon Glazed Ham
Ain't nothing better than an oven-roasted homemade ham glaze I say.
This recipe uses fresh cranberries, meaning it's perfect for the holiday season! I love the zing that the Dijon mustard adds too.
This recipe that shows you how to glaze a ham is super easy to throw together!
From: thefoodcharlatan.com
13. Garlic Rosemary Chicken With Cranberries
There is nothing better in my book than a simple one-pan baked chicken. All the comfort with little work.
And that's what we have in today's easy garlic rosemary chicken…except with an added festive twist using cranberries!

From: themediterraneandish.com
14. Sweet Potato Casserole With Marshmallow & Pecan Streusel
Everyone goes crazy for this Sweet Potato Casserole with Marshmallows and Streusel!
Mashed sweet potatoes topped with toasted marshmallows and a brown sugar-cinnamon-pecan streusel.
The perfect side dish for Thanksgiving, Christmas or any holiday celebration.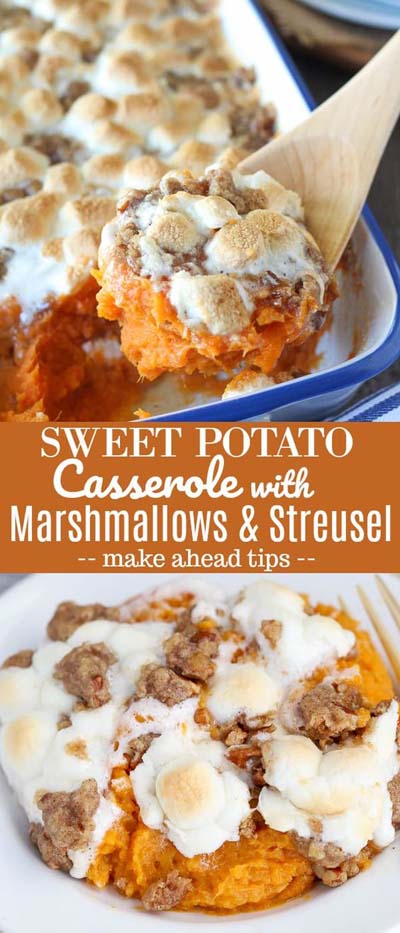 From: celebratingsweets.com
15. Parmesan Roasted Carrots
I have fallen in love with these Parmesan Roasted Carrots.
They are a sure fire way to get the kids and grown-ups to eat their vegetables!

From: yourhomebasedmom.com
16. Baked Ham With Pineapple Brown Sugar Glaze
Beautifully caramelized Baked Ham with Pineapple Brown Sugar Glaze for the holidays or Sunday supper. Feeds a crowd and takes only minutes of hands on prep time.

From: rotinrice.com
17. Christmas Salad with Creamy Poppy Seed Dressing
This Christmas Salad with Creamy Poppy Seed Dressing is the perfect side dish for your special holiday dinners. The dressing is so creamy and delicious!

From: favfamilyrecipes.com
18. Gruyere Popovers
These easy Gruyere Popovers are a fluffy, cheesy bread that would be perfect to make for Thanksgiving dinner or Christmas dinner!
From: homemadeinterest.com
19. Brie And Cranberry Pull Apart Bread
Easy and delicious Brie and Cranberry Pull Apart Bread. The ideal festive Christmas loaf to make for a party.

From: tamingtwins.com
20. Sautéed Cinnamon Apples
This is such an easy and delicious side dish! These apples are cooked to perfection with incredible flavor!
I love the added flavors of lime and orange juice. It helps bring the apples to life.
From: chef-in-training.com
21. Bacon Parmesan Beans
I'm not a huge vegetable person, so whenever I come across a veggie recipe I enjoy, I have to share it.
These Parmesan Bacon Beans are so easy to make and they taste absolutely amazing. Enjoy your veggies!

From: sixsistersstuff.com
22. Christmas Tree Spinach Dip Breadsticks
In today's post: Learn how to turn refrigerated dough into an adorable Christmas tree with these spinach dipped stuffed breadsticks!

From: sohungry.website
23. Not Your Mom's Mashed Potatoes
These are Not Your Mom's Mashed Potatoes! This is a rich and creamy mashed potatoes recipe that is the BEST mashed potatoes you'll ever make!
From: homemadeinterest.com
24. Honey Glazed Hasselback Butternut Squash
As elegant as it is delicious, this Honey Glazed Hasselback Butternut Squash is guaranteed to be the star of any dinner table.
From: thehealthyfoodie.com
25. Easy Garlic Parmesan Knots
Unbelievably easy, fool-proof, buttery garlic knots that come together in less than 20 min – it doesn't get easier than that!
From: damndelicious.net
Loved these Christmas Dinner Recipes? Then remember to pin it for later!
If you enjoyed this roundup of Christmas dinner recipes, remember to pin it to your Christmas dinners board on Pinterest. That way you can easily come back to it later if you want!