So, you're getting along pretty well with someone and now you're tempted to take things to the next level. But then you're not sure if that's the right step since you can't tell if the other person feels the same way you do. You feel so hesitant to make a move that will boldly define the relationship because doing so might end up ruining the little friendship you already have. You start wondering, am I in the friend zone?
Are you in the friend zone?
Being friend-zoned is one experience no one wishes to have — especially if you have already fallen head over heels for the person. It makes you feel like a victim of love because you have to watch your emotions get smashed into the wall by someone who is seemingly hell-bent on not reciprocating your feelings.
Truth is; nobody is to blame when the friend zone kind of relationship happens. After all, romantic emotion is not something that can be forced to materialize when it is not there. It is not intentional. It just happens whenever it happens.
What is the friend zone and why exactly does it happen?
First of all, for it to be called a friend zone, there should be some sort of unbalanced romantic feelings between the two parties.
Perhaps the guy is dying to have the girl but the girl in question is indifferent and may not even be aware of the guy's true feelings. Or perhaps, the girl wants something deeper but the guy is simply okay with the "just friends" situation. It's also possible that both parties are romantically attracted to each other (as in friends with benefits), but when it comes to commitment, one of them tends to back away.
To cut it short, the friend-zone situation happens when (one or both parties') emotional needs are not met. Someone wants something which the other person doesn't have for them. Now, isn't that tragic.
To put an end to this whole drama or even prevent it from happening at all, you need to be attentive to the traits or signs you are in the friend zone. You need to know exactly what to look out for so you can be a step ahead of the situation. Trust me, it feels a whole lot better to know what to expect if you are in that zone.
Signs You Are In The Friend Zone
1. They Are Too Comfortable Around You
One way to tell if someone is not romantically attracted to you is when they are bizarrely comfortable around you. When I say "bizarrely comfortable", I mean that type where the person can tell you anything without feeling at risk of ruining whatever you have with them. They can only tell you such stories because they are comfortable with you just as a close friend.
When someone is romantically interested in you, they are a bit nervous and conscious around you, and there are limitations to what they can say or do around you (at least at the initial stages of the relationship).
For instance, a guy or girl who is interested in you will not comfortably fart in your presence. Although some couples feel secure at that level, it likely took a long while for them to arrive at that level of comfort. Why so? It's quite simple; no one wants to display any bad manners to someone they just met. Not to mention of someone they have feelings for.
If they are in love with you, they may tend to be reserved at times because they won't like to be seen as too talkative. It's instinctive for most of us to be a little mysterious when we are romantically attached to someone. We want to show them our good sides because we want to impress them. We want to suit their taste. Hence, we can't afford to ruin everything by being too comfortable and open around them.
2. They Discuss Their Experiences With The Opposite Sex, With You
Similarly, another level of comfort which serves as a telltale sign you are in the friend zone is when your crush freely tells you about their escapades with the opposite sex.
You may be familiar with that shove you feel within yourself if you have the urge to tell a new date about your experience with the opposite sex. You will likely cut yourself short immediately. Because you can't risk having them think you are interested in someone else and not them.
That's a normal feeling for everyone. So, it's unnatural for a love interest to tell you stories about other men or women in their life. If they do, then consider that an obvious friend-zone alert.
They can only comfortably tell you of their romantic activities with other people if they are not romantically interested in you.
3. There Is No Physical Attraction Between Two Of You
When two people are intimately attracted to each other, they normally feel the urge to touch, hold, hug, or even kiss. Those are some of the basic signs of romance.
But then, if you are getting really close to someone but touching seems totally out of the equation, you should be concerned (unless it is against their religion or something).
For instance, when sharing a couch, and they show no urge to take your hand or maybe brush their body against yours on a few occasions, then yep, you may just be in the friend-zone.
The truth is; as long as two adults are romantically involved, there is this biological process that ensures they have the urge to feel each other's body contact. This feeling is inescapable — to say the least. Hence, try to find out how much they want to touch you whenever you are around them. By so doing, you will be able to determine their level of interest in you.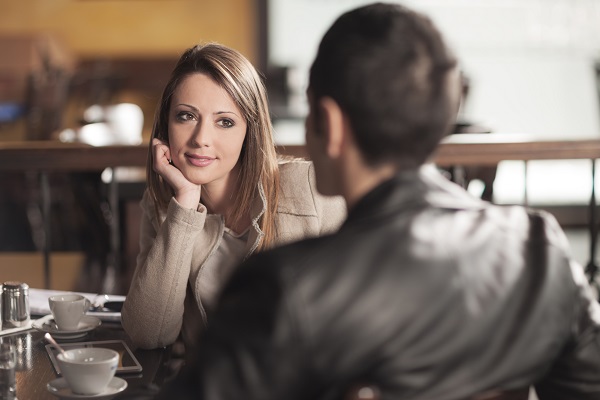 4. They Make No Effort To Improve Their Appearance
Normally, we all want to look good especially when around our crush. The last thing we want is to give a bad notion of ourselves, so the least we can do to impress our love interest is to appear attractive to them.
If you are into someone, and they seem not to care how they look when hanging out with you, uhm… not a good sign.
They don't care about their appearance because they see no need to attract you.
5. Zero Flirting
Flirting is one way we express our romantic intentions without being direct about it. It allows you to playfully tease someone affectionately and have them wonder if you are in for something. Most people who are attracted to someone but don't want to be direct about it resort to flirting.
Take, for instance, when Jack first met Rose in Titanic (if you haven't seen Titanic, I have no words for you). He showed his suggestive intentions immediately through mild flirtation and it didn't take long before Rose keyed into the game.
With that said, it won't be wrong to argue that you are in the friend zone when you notice the zero flirting factor in the relationship. When the friendship involves no form of flirtatious words or gestures, then rest assured that whatever you both share ends at "just friends".
6. They Make It Clear That They See You As A Friend
When you start hearing stuff like; you are like a brother to me, you are like a friend to me, you are such an amazing pal, I take you as a sister, and so on, just beware, you are not far from the friend zone.
For the person to boldly refer to you as a bother, sister, or friend, it means you are likely nothing more than that. This is one of the extreme levels of the friend zone – the brother/sister zone.
7. You Are The One Consoling Them After A Breakup
So, your crush just broke up with a lover and was heartbroken. He or she needed someone to confide in, someone to console them during those difficult times — and they ran to you. Now, you are the one singing lullabies to them, telling them moonlight stories, counselling them, and making them feel better…
If the above scenario sounds all too familiar, then you should brace yourself for the possibility of being friend-zoned. More often than not, a person will choose to confide in you if they see you as a good friend and nothing more.
Although some new relationships start after such breakups and consolations, it's quite rare… so it's safer not to bet on it.
8. They Don't Mind Inviting Other People When You Two Are Meant To Be Alone
Another red flag that calls for the friend zone alert is when your crush suddenly turns what is supposed to be a "date" into a weekend party that involves other friends, neighbors, or well-wishers.
If you are the one always trying to create some alone time with your crush, while all they do is frustrate your plans by inviting a multitude of humans, it's a sign you are in the friend zone. They probably do not have intimate feelings for you.
When someone is truly into you, they will make efforts to spend some alone time with you, not the opposite.
9. They Often Need Your Advice
Ladies will normally ask their male friends questions like; what makes a girl attractive to a man? And men might be tempted to ask their female friends for some tips on how to woo a girl.
If your crush asks for such advice, don't be too delighted yet. They may not be trying to win your heart, but someone else's. If they are after your heart, you won't be the right person to give them such advice, they'd get it from someone else.
So, whenever they throw such questions at you, consider yourself as one of their besties. Don't expect too much, else, you put yourself at the risk of getting hurt badly.
10. You Are The One Always Granting Favors
Another underrated sign you are in the friend zone is when they rely on your favors a whole lot.
The last time your crush was away, you were there to help feed the dog, right? What about the last interview you helped them get ready for? Remember how often you gave them a ride to places you were never invited to? Okay, supposing your crush is your co-worker, can you recall the number of times you covered for them?
Truth is; you only granted those favors because you were deeply submerged in the friend zone. It usually takes a very good friend to be so, so helpful.
The more romantic they feel with you, the less favors they will need from you.
Final Thoughts
Finally, it's important to note that some of the signs discussed above are more definitive than others. However, if you notice a few of such traits in your crush; you are most likely in that dreaded zone.
Please PIN and SHARE these signs you are in the friend zone!