How do you know whether someone is serious about your relationship and not just playing around? Today we look at 15 signs he is serious about you want want to be in a committed relationship.
---
Nowadays, there are a thousand and one reasons people fail to trust in relationships. Social media, phones, and the internet are among the few things that make it easier for anybody to cheat.
Seriously, it's like a norm for a woman to be skeptical about a man's feelings. However, the good news is; no matter how much a man pretends to love you, he will still let slip certain signs through his words and actions. The same thing applies to when he really cares about you — the signs are always there for you to pick up. The big question is; will you be careful enough to notice those signs?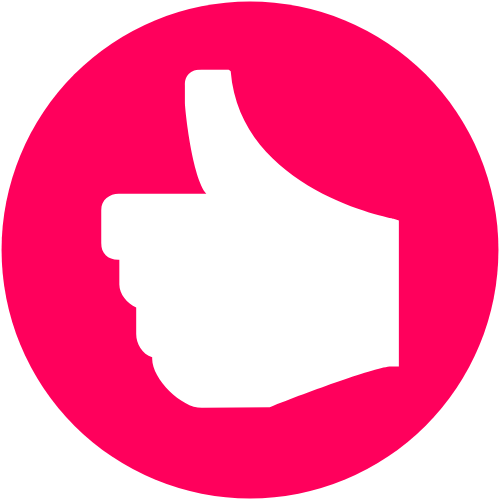 Reading on Pinterest?
Please hit that thumbs up in the bottom left corner.


Also don't forget to FOLLOW ME for more great content and ideas!
Signs he is serious about you
Anyway, no need to worry about that because in this article, I have carefully put together 15 positive signs he is serious about you. All you have to do is to look out for the following clues (too easy right?). The more you find them in your man, then rest assured that he's actually really into you!
1. He Prioritizes You
A guy will most likely do anything possible to be with you and to protect you once you're his top priority.
The connection between a guy's priority and his actions is so strong. That's why it will be difficult for him to pretend about it. His attitude towards you (if you are his priority) will definitely be a tell-tale sign he is serious about you.
Now, what am I trying to say? I'm simply suggesting that your partner will always find time for you — no matter his busyness or tight schedule because you are topping his list. He will not give excuses about seeing you. In fact, he'll go out of his way to make it happen.
When a guy is interested in you, he will be determined to make things happen because he can't afford to disappoint you. There won't be excuses and lies. So, you won't have any room to doubt anything he says or does for you.
2. He's Curious About You
This is another sign you really need to consider, especially if you just met him. An unserious guy won't try to relate with you on a deeper level. He won't bother to know you more!
So the question, "Is he serious about me?" should also be accompanied by, "Is he curious about me?"
This is because you can always tell how serious a guy is (about you) based on the level of curiosity he has shown. You see, people can pretend about a whole lot of things, but they can't pretend for long about being curious. You can only be curious about something you take pretty seriously.
If a guy is inquisitive about you, it suggests he's honestly interested in everything that is happening in your life. He wants to know your choices, your inclinations, what makes you comfortable or uncomfortable, what your devotions and appetites are, what makes you happy, your favorite drinks and food, your favorite movies, TV shows, and so on. Trust me, he means no harm. He just really likes you.
3. He Introduces You To His Relatives
Once a man becomes comfortable with you and is willing to take things to the next level, he is likely to introduce you not only to his friends but to his family and relatives. If you've dated your boyfriend for a long while and he hasn't introduced you to any of his relatives for no good reason, then you should be concerned. He may be unserious with you.
Men, generally, are wired to proudly show off their girlfriend once they attach much value to her. When I said "show off", I didn't mean introducing her as just another female friend, but as "my girlfriend".
4. He Involves You In His Decision Making
Another important sign he is serious about you is when he asks for your opinion and listens to whatever you suggest when making his decisions. There is no way a man will involve his woman in his decision making if she is of no value to him.
If you notice him carefully listening to your every word, then you can be assured he's damn serious about you. It indicates that he wants to know your viewpoint on certain subject matters because, ultimately, he holds you in high regard.
5. He Trusts You
Trust is too important when it comes to relationships. Without trust, it will be difficult to create a strong foundation for any healthy relationship.
How can you tell if your man (or potential man) trusts you? It's simple; if he's open and honest with you, then he trusts you enough.
Also, does your boyfriend feel safe when discussing his beliefs, sentiments, insecurities, and feelings with you? If yes, then be assured that he trusts you more than you think. If you are his go-to person when it comes to discussing sensitive situations, sharing new incidents that happened at work, and so on, then he trusts you — and he's serious about you.
6. He Wants To Get Closer To Your Family And Friends
Another way a "serious" guy gets into the world of his woman is by trying to win over her family and friends.
If he is serious about you, he won't only introduce you to his family and friends but he will also try to get to know your people as well.
It is usually a guy with the wrong intentions who shies away from his girlfriend's friends. As long as he has the "best" of plans for you, he will likely be eager to meet your family and friends. He simply cannot wait to get into your world and have a taste of it!
Of course, this is no hard and fast rule. If he's generally shy he might find it uncomfortable being around your friends. Hence he'll avoid it, so it doesn't mean he's not serious about you. As always, it is important to take note of a man's normal behavior in comparison to these tips before making conclusions.
7. He Includes You In His Future Plans
One of the easiest ways to find out the level of a man's seriousness is by considering how often he includes you in his future.
Does your boyfriend mention you in his plans for the future? Does he fantasize about living with you in his future mansion? Has he ever asked about your blood group, genotype, and other health-related questions? If yes, then he could be considering taking things to the next level.
Although some dubious guys can pretend about including you in their plans just to get the better of you and satisfy their selfish interests, you should be able to tell if he's genuinely serious based on how he actually "treats" you — not just because he joked about you living in his mansion and being the mother of his kids.
You can also determine if he is serious when he not only mentions you in his future but also involves you in the planning process. So, take note if he often asks for your opinion when making choices for his future.
It is one thing for a guy to fantasize about having a future with you, but another thing for him to make decisions about "his" future with you!
8. He Enjoys Spending Time With You
If there is anything most men find it difficult to pretend about, it is whether they love spending time with you or they hate it. You will definitely know if a guy enjoys every moment he spends with you. You can equally tell if he doesn't really like your company.
So, if you notice that he can't wait to be with you; if you observe that he seizes every single opportunity to spend a moment with you, or that he always initiates the idea of going out on a date with you, then yep, the man is likely serious about you.
9. He Pays Attention To Your Little Preferences
The average man won't remember a girl's favorite chocolate chips, movies, TV shows, etc. — especially when he's not really interested in her.
If he usually pays attention to such little details, or he easily notices when you look different, it simply means he's observing you closely. And the reason he is paying attention to everything about you is that he is serious about you. It's more like he's minding you — because you are his business (mic drop).
10. He Doesn't Fail You Once He Promises
Have you ever dated a guy who doesn't keep his promises? It can be very painful and frustrating! A lot of men are in the habit of not keeping to their words. And trust me, most of such men are not serious about their relationships.
Is your man the type whose words you always believe? Is he the type that ensures he keeps to his words, and never comes up with unnecessary excuses as to why he couldn't fulfil his promise? Then it's a sign he respects and values you. It's a sign he doesn't want to hurt or disappoint you.
Not every woman can easily count on the promises of their boyfriend or incoming boyfriend, and not every boyfriend fulfils his promises.
11. He's Always Punctual
In every facet of life — be it education, business, religion, or any other organization — one way to detect seriousness is through punctuality.
If your boyfriend is serious about you, you can tell by how he keeps to time whenever both of you plan to meet. And how he solemnly apologizes whenever he is late by a few minutes.
12. He Tries To Resolve Your Differences Instead Of Escalating Them
Another element that reveals the seriousness of your boyfriend is his eagerness to resolve any fight that comes up between the two of you.
If he values you, he will avoid anything that could worsen your differences or arguments. He will show eagerness to resolve the conflict before it gets out of hand because he can't bear the risk of losing you.
13. He Does Not Hide You On Social Media
Be careful of how he keeps hiding you on social media in the name of "private relationship life". Trust me, if a guy is completely against showing you on social media, even an unobvious post, chances are that he's protecting someone else's feelings.
If a guy is truly into you, he can't shy away from announcing you. If he is serious about you, he can't control the urge to show you off — no matter how hard he tries.
Even if he's the reserved type that is skeptical about bringing his relationship life to social media, he would randomly post your picture without tagging you or something that represents you or the both of you. It often happens by default.
14. He Willingly Turns Over A New Leaf And Becomes A Better Person For You
It's unconventional to advise someone to change who they are just to fit into another person's life, and in fact, nobody is suggesting that a guy should change who he is just to please a girl.
However, if a guy stops certain bad habits (which you hate), it doesn't mean he changed his personality. It only means he's serious enough to adjust his behavior just so he can be with the woman he loves and make her happy.
So, if you are lucky to have a man who stopped smoking or drinking alcohol for your sake, then it's obvious he is serious about you.
15. He Treats You Like A Queen
Every woman wants to be loved and respected. And every woman deserves to be someone's queen.
There are many little ways in which a man can treat his woman with respect. Even if it means opening doors for her, not making her wait for him, and promptly apologizing for his mistakes.
A man who respects you won't rush you into things. He's always willing to take it one step at a time. And he would never coerce you into doing anything that you're not okay with. He treats you like a queen because he wants you to feel special. He wants you to be impressed (by him) and to always feel comfortable and safe around him.
---
ALSO READ:
And there you have it ladies! Having gone through the 15 tips above, what do you now think about him? Do you still feel skeptical about his seriousness? At this point, your answer should be a lot more obvious.
Please PIN and SHARE these signs he is serious about you!