Has your relationship started to feel a bit more dull or boring? Looking for some fun things to do with your boyfriend to bring some excitement back into your relationship? Then read on, we look at 28 fun activities to do with your boyfriend or partner!
---
The Importance Of Fun Activities For Couples
Getting in a relationship with that "special someone" brings some of the best feelings in the world. It feels like the world has stopped for others and is only revolving around both of you right? (Haha, no it isn't).
However, this doesn't always last very long. What happens when you keep repeating the same old stuff with your partner? What happens when your relationship becomes more of a routine and less of a romance?
While going to the same "favorite" restaurant for dinner, coming home, watching some movies, and then going to bed might feel great at first, it will eventually get boring because there is no touch of excitement whatsoever.
And if such a routine continues, you'll definitely notice a missing link in your relationship and it won't be long before boredom sets in — you don't want that.
To avoid this kind of situation, you and your partner should often engage in new thrilling and fun activities that will keep the relationship pumped with excitement. Soo, here are 28 fun things to do with your boyfriend or significant other!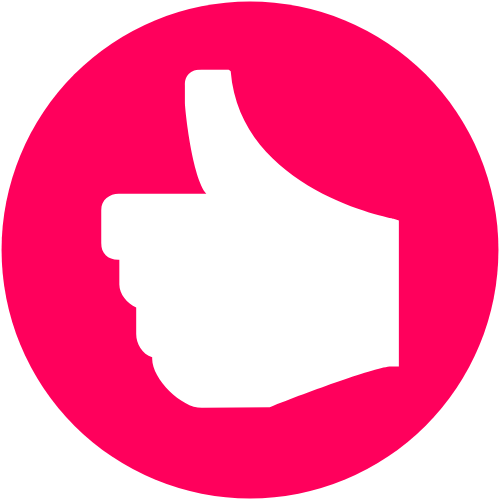 Reading on Pinterest?
Please hit that thumbs up in the bottom left corner.


Also don't forget to FOLLOW ME for more great content and ideas!
Fun Things To Do With Your Boyfriend
1. Picnic
As long as the weather is good enough, going out on a picnic date is far more adventurous and exciting than sitting at home watching Netflix. Chilling with your partner outdoors gives the relationship a new dimension.
2. Camping
Better yet, you might as well stay out for a few days and explore the wonders of nature. Nothing is as romantic as having the whole night out with the love of your life; no phone calls, no distractions… just you and your man cuddling and listening to the wild sounds of nature.
3. Trivia Night
If you are at that point in the relationship where going out for dinner is becoming more boring than counting to 100 backwards, you can switch it up a bit by attending one of the numerous Trivia Nights that are hosted by most restaurants.
You'll never know how good (or bad) both of you are at it unless you try it out. Plus, a little competition is healthy in a relationship.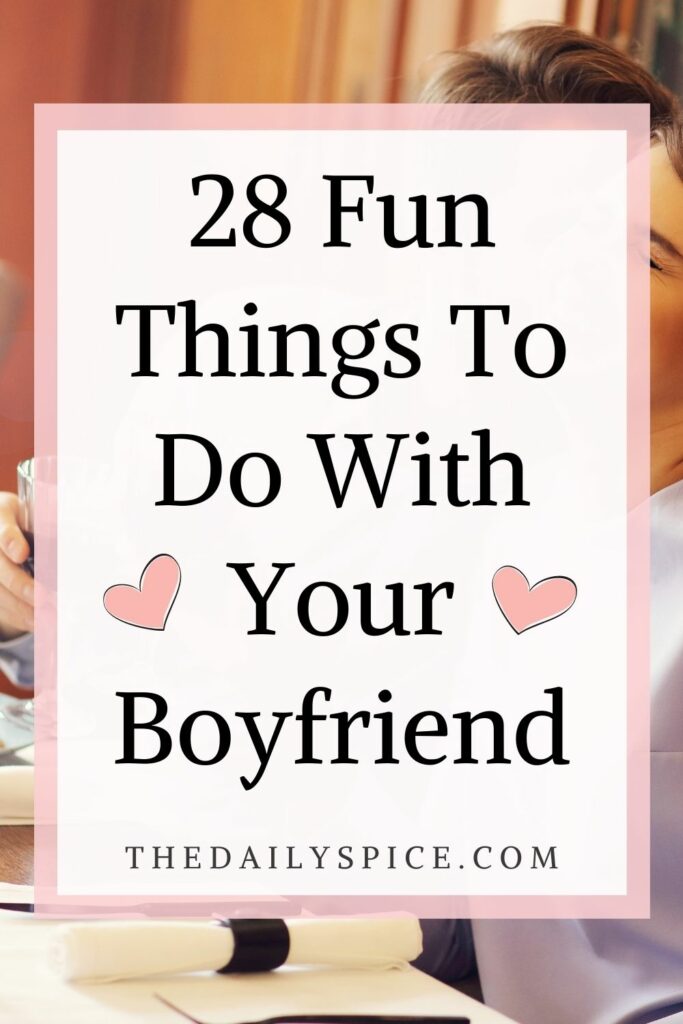 4. Trampoline World
Another fun thing to do with your boyfriend is visiting the trampoline world – it's literally made for fun.
5. Go Canoeing
If you live in a coastal city, you can take advantage of a nearby river to bring some fun into your relationship. Going on a "canoeing date" with your man can create another unforgettable memory for both of you.
6. Attend A Concert
Attending concerts gives you both the chance to dance all night, feel each other's body rock, and heighten your passion for each other. Look, it doesn't have to be a whole Beyoncé concert. It could be a local performance from your friends or neighbors but it will still be fun!
7. Work On A Project
Getting your hands on a Pinterest project is another way to twist your routine a bit. Besides, it's fun to spend the day with your baby (or daddy lol) working on something together. Whether you complete the task or not, at least you will have a different story to tell at the end of the day — not the usual boring routine.
8. Play Video Games
As you already know, guys like playing video games. If your boyfriend happens to be one of those game freaks in town, you can surprise him by joining him when he's playing soccer or car racing games on his PS5 (or maybe surprise him with a PS5? I'm not suggesting anything…just saying).
9. Visit A Local Museum
Have you been longing for an opportunity to tour your local community?
Going to your local museum will not only allow you to learn about the community but will also give you a taste of what a real expedition looks like! Why not try it out with your boyfriend?
10. Have A Goofy Photo Shoot
This is another fun thing to do with your boyfriend — especially if you've got some days off work. You can invite a friend who has a camera to come over and take some funny pictures of you and your boyfriend in goofy outfits! Apart from the fun, you will also be creating a great memory to hold on to.
11. Visit The Zoo
The common belief that zoos are for kids is just hilarious. On a free day, you can visit the zoo with your man and have yourselves entertained watching the monkeys display their trickery.
12. Visit An Amusement Park
Here, both of you will literally feel that rush of adrenaline through your veins. Plus, riding in a Ferris wheel with your partner is just so romantic (as long as none of you throw up).
13. Or Just Go Hiking…
Why not ready your hiking boots and hit the trails with your boyfriend?
14. Finger Painting
This might make you nostalgic for a second if it reminds you of your childhood. Here's a bright idea, recreate those memories with your partner!
15. Go Ice Skating
This is not just another fun thing to do with your boyfriend, it's also totally adventurous. If you or your partner are good skaters, you can go ice skating for the fun of it, not just on special occasions. Even if you're not that good, it'll be really funny to watch each other tripping on the ice.
16. Build A Blanket Fort
To adorn your normal movie nights, you can create a blanket fort together and enjoy your movies in it instead! This is another opportunity to recreate your childhood fun. You'll both feel as happy and free as you used to when you were kids.
17. Just Watch People
This is arguably the easiest and most interesting way to have real fun with your boyfriend. Simply take a bench at a cool spot in the street, sit with your partner, and watch passers-by. "Discuss" them, but just don't get caught!
18. Play A Ping Pong Game
The rules of this game are the fun part of it. Before the game, you could set a rule that anyone who loses will slave for the winner for the rest of the day… Risky but fun!
19. Play Strip Poker
Here's a chance to spice up your romance. On a very good day, you can strip for each other and…see how the evening goes.
20. Homemade Spa Day
Get a lighter, arrange your scented candles and massage oils, switch off the lights, play a romantic song and boom — your spa day is ready!
21. Dress Each Other Up And Go Out For Dessert
Ever wondered what your boyfriend's choice would look like if he had the opportunity to dress you up for a date? (Yeah yeah, the thought of him deciding what you wear may be a bit worrisome, but try it).
With this, your evening will be a bit more lively… Not the regular having-dinner-and-going to-bed routine.
23. Make A Bucket List
A lot of us have so many things we would like to do in our lifetime. You and your partner can create a list of those wishes by putting them on paper, then reading them out to each other.
Creating such bucket lists will help you learn more about your boyfriend, his cravings, goals, and ambitions. He too will get to know you to a more specific degree. Of course, this will do a lot to boost the relationship and even take it to the next level.
24. Scavenger Hunt
Who doesn't love this game? Playing Scavenger Hunt can easily help resuscitate a dwindling relationship.
Working with your boyfriend, you two can set a few riddles and have a prize for the winner. The prize could come in the form of giving the winner a massage, a gift card, or a trip to their favorite store for shopping.
25. Have A Psychic Reading Session With Your Boyfriend
This is arguably one of the most exciting and fun things to do with your boyfriend. Visit any psychic that stays around and listen to whatever they may come up with. Whether you believe their assertions or not, it will be so fun to hear them out.
26. Sing Karaoke Duet Songs
Performing a love song for a Karaoke duet is one of the most romantic things any couple can do for each other. It's just a beautiful sight to behold!
27. Take A Cooking Class Together
Learning a couple of new recipes and practicing them at home is definitely not a bad idea for you and your boyfriend. It will give you both a chance to engage in something different (and useful).
28. Just Cuddle Away
When it comes to fun things to do with your boyfriend, coming last (but certainly not the least) is cuddling. Snuggling with your boyfriend and listening to each other's heartbeat is a unique way of stirring up the intimacy that needs to be there. Learn to cuddle more often if you've not been doing so lately.
---
And there you have it Queens! Try out the tips above today and have the best of fun with your boyfriend!
Please PIN and SHARE these 28 fun things to do with your boyfriend!