Being in a relationship and keeping it going can sometimes feel like a full time job! With a relationship being the coming together of two individuals with different backgrounds and identities, there'll definitely be more than a few contrasting interests. If you're finding yourself in a tough spot in your relationship, trying out some couples therapy exercises can bring a lot of benefits.
If you've been having some minor or major hiccups in your relationship and don't know exactly how to get things a bit more easy-going, you need to consider engaging in a few couple therapy exercises.
The little problem here is that most couples don't consider going for professional counselling when things go south — perhaps because they perceive it as one last attempt to redeem an already crumbled relationship.
However, there's nothing to worry about because you don't need a specialist to perform the result-guaranteed exercises I will be sharing here; you can engage in them right in the comfort of your home. Plus, they're not really stringent or complicated so you can easily include them in your daily routine. Sounds great right?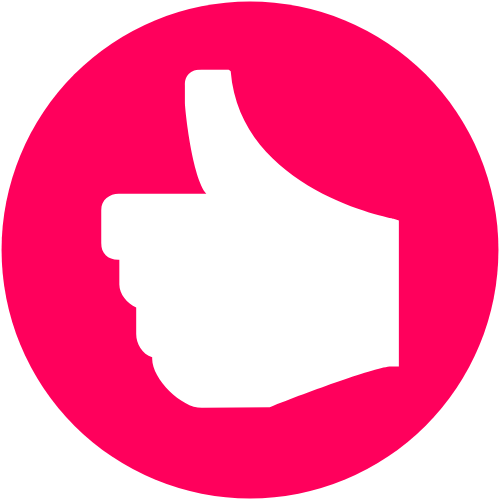 Reading on Pinterest?
Please hit that thumbs up in the bottom left corner.


Also don't forget to FOLLOW ME for more great content and ideas!
Why Try These Couples Therapy Exercises?
There are many advantages of practicing these therapeutic exercises. You and your partner can do them instead of going for premarital counselling or even combine the two.
Adding these activities into your weekly routines will reinforce your love for each other, improve the trust between the two of you, help you to communicate and connect with your partner on a deeper level, show you how to fight modestly, as well as create goals for your future and achieve them together.
Without further ado, here are 10 couples therapy exercises for building a strong relationship.
1. Play The Game Of "Honesty"
Partners are meant to have each other's back. Sadly, not every relationship is balanced; sometimes, one partner is always at the giving end while the other is at the receiving. Also, some partners love whole-heartedly while others only pretend they do.
To figure out the true situation of things in your relationship and improve the level of trust between you and your partner, you should try playing the game of honesty.
This exercise offers couples the opportunity to reveal their innermost desire without the fear of being judged. Under the guise of the game, partners tell each other how they truly feel about certain things. The rule, of course, is that they will respect each other's position without taking it personally.
For instance, if you love watching movies but your man would rather occupy the TV playing PlayStation all day, the "honesty game" allows you to tell him the truth (that you dislike how he keeps you from watching movies while enjoying his video game). He may have been unaware of your resentment. But by telling him, both of you can easily reach a compromise and understand each other better in that regard.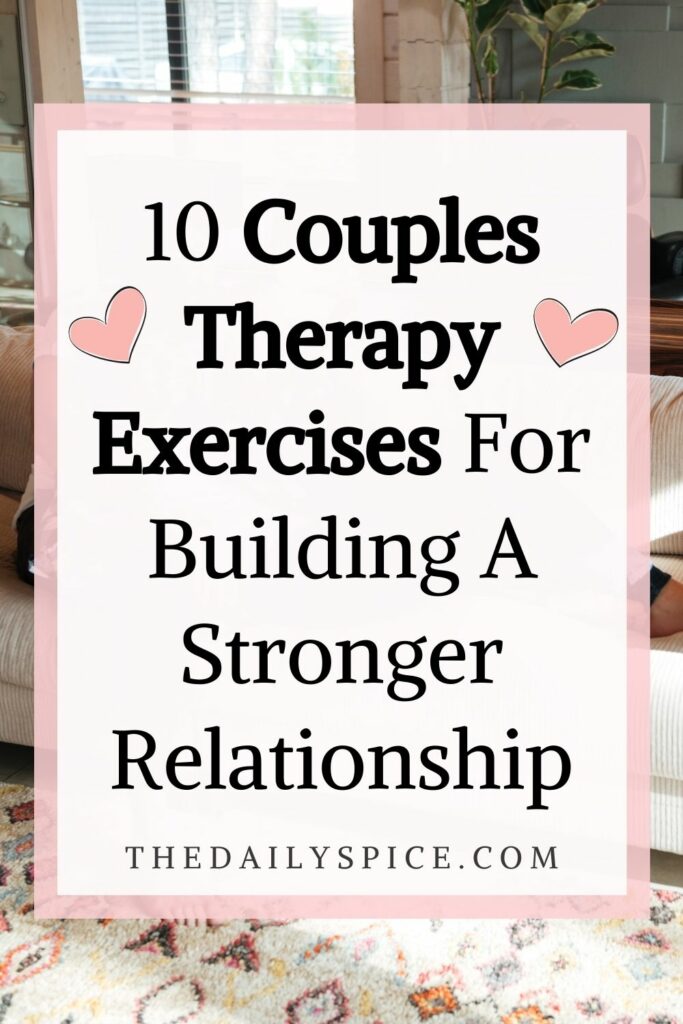 2. Trust Fall
A trust fall is a trust-building activity that has always been recommended by relationship experts for partners who are either in love or might have a few reservations for each other.
For couples who are in love, this exercise helps to consolidate their feelings. For those who are falling apart, it improves the atmosphere, reduces the gap, and boosts the connection between them.
So how is this game played?
Simply blindfold your partner and stand behind them, they will have to TRUST you enough to FALL back while your job is to catch them (and vice versa). This might sound a bit too simple, but that little act of trust can go a long way to make your relationship stronger.
READ NOW: 10 Tips To Help You Overcome Insecurities In A Relationship
3. Create Time For Cuddling
Cuddling is arguably the most underrated activity for romantic partners. Even those who cuddle a lot don't truly understand the important role it plays in connecting them emotionally, boosting their affection for each other, and creating a stronger bond between the two of them.
Oxytocin is also called the "cuddle hormone" for a very good reason; it is released when romantic partners cuddle and it leaves both of them feeling more loved and connected. Research also proved that partners who cuddle always feel happy and satisfied with each other.
Now that you know how vital this simple exercise is, why not take advantage and cuddle more often with your spouse? You can do this while relaxing together after a hectic workday, while watching television at night, but most importantly during bedtime. The perfect way for couples to end their day.
READ NOW: 28 Fun Things To Do With Your Partner That Will Surprise You
4. Write An Appreciation List
Another amazing couples therapy exercise that will help restructure how you and your partner think about each other is showing appreciation for every little act of kindness.
The best way to go about this is to create a list of your partner's kind gestures that you are grateful for. Also, write down the things you would like them to do that will make you feel more secure, loved, or respected in the relationship. Of course, your partner has to do the same in return.
Even if you can't practice this every day, doing it at intervals will yield an incredible result in your relationship.
RELATED: How To Save Your Marriage When It Seems Hopeless
5. Zero Digital Exercise
Smartphones are one of the best companions for 21st-century humans. Twitter, Facebook, WhatsApp, Instagram, and other social media platforms play an important role in connecting us with other people across the globe. But unfortunately, the same cannot be said about the role of such digital tools in most relationships today as they tend to do more harm than good.
To stave off any sad story, adopt the zero digital exercise, and include it in your daily routine. All it takes is for you and your partner to set aside 30 minutes (each day) for just the two of you. No phones, no TV, no internet, no social media. You can use that period to plan, talk, cuddle, or engage in any other activity that might be lacking in the relationship.
6. Forehead Connection Breathing Routine
Whether you've been having lots of fights with your partner lately, or you've been having many lovely moments, it really doesn't matter because the forehead connection breathing exercise can serve both purposes.
This workout can be done by laying on your side and facing your partner, and it can also be done in a sitting or standing position. The most important thing is to connect your forehead to your partner's and keep your faces slanted so your noses don't rub. Maintain this position and feel each other's warm breath for a while, then disconnect.
You can do this for 30 seconds each day, but feel free to keep increasing the duration as long as you both find it fun. Practicing this close breathing exercise will put you and your partner in an intimate space where you will feel more and more connected to each other.
7. Create A List Of Fun Activities You Can Both Try Together
Whenever the relationship seems a little boring, you can spice things up again by engaging in this exercise.
Sit with your partner and work on creating a fun list together. In the process, try recalling all those activities you've always craved doing with your partner but never had the opportunity to.
Whether you've been waiting for a chance to hike, camp, skate, swim, travel, hit the gym, or cook with your partner, just write it down. After that, you can both plan on how to make those dreams come true.
READ NOW: How To Trigger A Man's Hero Instinct
8. Adopt The "Leave It Till Sunday" Strategy
Many couples are in the habit of fighting over nothing. It's almost like a pleasure to pick quarrels over trivial issues that can easily be neglected.
To prevent unnecessary fights and arguments, couples should adopt the "leave it till Sunday" strategy. This is important to determine which fight is necessary and which is not worth it.
Whenever you both disagree on a matter, and it seems to be taking much time to resolve, just let it slide till Sunday when you will have enough time to sort yourselves out.
Trust me, you are likely to forget about the issue by Sunday. And any issue that is overlooked in a space of seven days is simply needless. However, if by then your heart is still boiling over the matter, then it's probably worth talking about.
9. Have Dinner Together
This is one lovely couples therapy exercise that is best used to round up the day. Even if both of you have an unresolved issue, don't let it interrupt this moment. Just enjoy your meal while discussing other important topics like your careers, future goals, ambitions, etc.
READ NOW: 10 Ways To Improve Intimacy In Your Relationship
10. Don't Go To Bed Mad At Each Other
I call this a reconciliation exercise. It's important to do whatever it takes to go to bed in a lighter mood.
A recent study proved that couples who resolve their differences before kissing each other goodnight always create a stronger bond.
Even if you both find it difficult to come to a compromise, you can apply the leave-it-till-Sunday strategy to lighten your moods before bedtime. More importantly, don't forget to share a kiss or a hug, then say to each other; "I was mad at you for…….but I will let it slide (till Sunday) because I want to sleep well tonight".
---
Finally, if you and your partner can try these routines as often as possible, you will see your relationship becoming more fun than you thought possible.
Please PIN & SHARE these couples therapy exercises!