If you love happy hour and you're on the keto diet, you don't need to feel deprived because you can't have your favorite drink. There's a keto friendly version for almost any one of your favorite drinks. We've rounded up some of our favorite keto cocktails, and hopefully you'll like them too!
20 Low Carb Keto Cocktails You Can Enjoy Guilt Free
You no longer have to feel left out when everyone else is relaxing with a drink on Friday night. Now you can join in with some yummy low carb keto cocktails without feeling guilty. And without breaking ketosis. Yay!
Check out these guilt free cocktails and let us know which one is your favorite! Also don't forget to pin them to your keto board on Pinterest so you can get back to this post later.
1. Vodka Mojito
The recipe is straightforward. We promise you don't have to be a mixologist to pull this one off.
The fresh mint and lime combination is super refreshing, and the Stevia (or Erythritol) sweetens the deal without spoiling your entire diet.
From: ketogasm.com
2. Low Carb Strawberry Daiquiri
This low carb strawberry daiquiri is a wonderfully refreshing and fruity cocktail.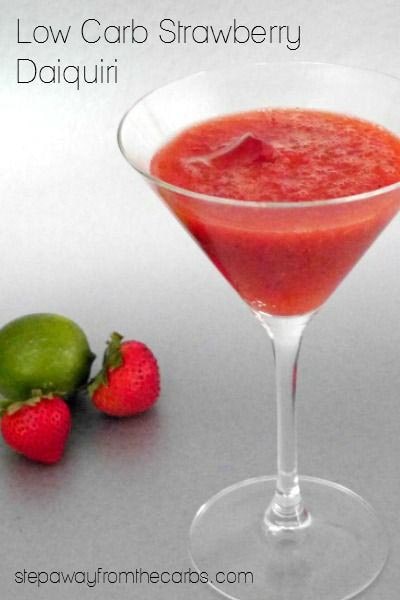 From: stepawayfromthecarbs.com
3. Low Carb Red Sangria Recipe
Sweet and fruity, this red wine sangria recipe is sparkly and refreshing. Just 3 carbs for 8 ounces!
From: lowcarb-ology.com
4. Low Carb Piña Colada
The national drink of Puerto Rico – a smooth blend of rum, coconut, and pineapple.
From: tasty-lowcarb.com
5. Vanilla Latte Martini
A delicious low carb cocktail with sugar-free homemade Kahlua, vanilla vodka and cream. Great as an aperitif but rich enough to be dessert.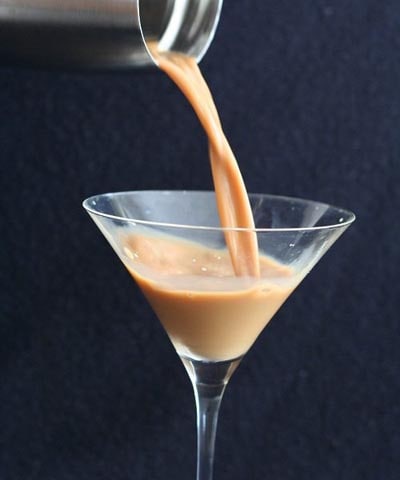 From: alldayidreamaboutfood.com
6. Low Carb Raspberry & Blackberry Mojito Cocktails
Give these mojitos a summer twist by adding fresh raspberries and blackberries – blueberries will work too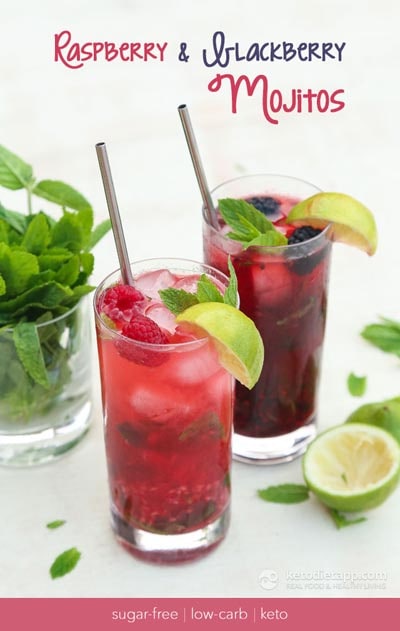 From: ketodietapp.com
7. Peach Long Island
This low-carb peach long island tea is refreshing, sweet, and perfect for a hot summer afternoon on the porch or by the pool. It's easy to make and you'll never guess it's low-carb.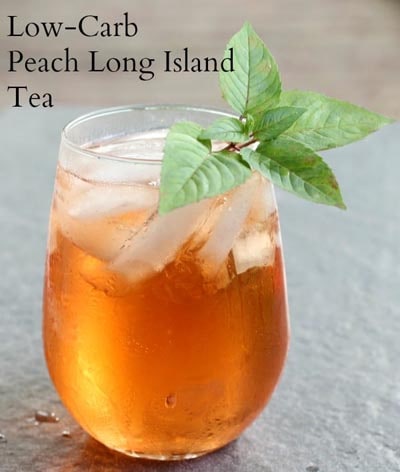 From: lowcarb-ology.com
8. Spiked Strawberry Spritzer
A quick and easy KETO-friendly cocktail recipe perfect for summer.
From: sunnysweetdays.com
9. Low Carb Strawberry Basil Bourbon Smash
This Low Carb Strawberry Basil Bourbon Smash is the perfect refreshing summertime low carb cocktail recipe. Enjoy a keto cocktail recipe without giving up your healthy lifestyle.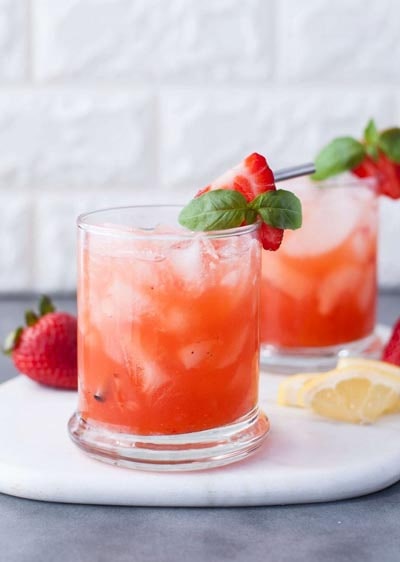 From: peaceloveandlowcarb.com
10. Dark and Stormy Cocktail
A Dark and Stormy cocktail is just about as easy as it gets and this low carb version is every bit as good as the original.
Simply made with a good dark rum, sugar free ginger beer and a little lime, it's perfect for a blustery November afternoon. The lime juice accounts for the 1.5 carbs in this drink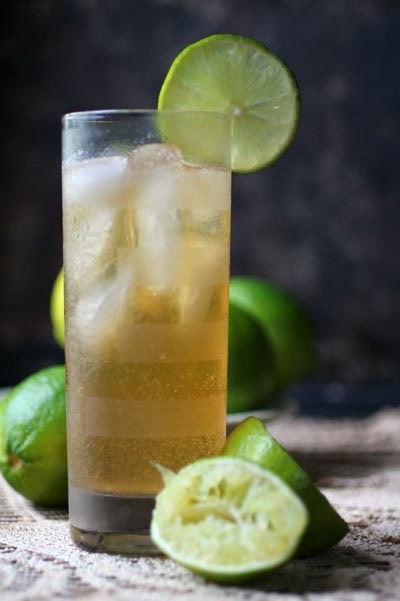 From: lowcarb-ology.com
11. Keto Bloody Mary Cocktail
Spicy and tangy, with a punch of sinus clearing horseradish, this Keto Bloody Mary hits all of the right flavor notes! The perfect keto cocktail for your next brunch or lazy weekend morning on the patio!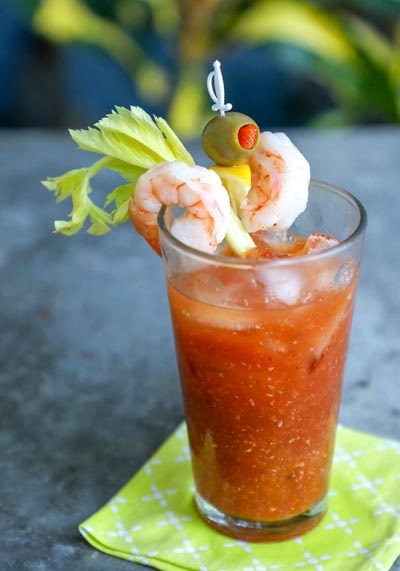 From: ibreatheimhungry.com
12. Low Carb Margaritas
Low carb, sugar-free margaritas just in time for Cinco de Mayo. Fresh lime juice, tequila and a touch of orange extract for real margarita flavour without the extra carbs.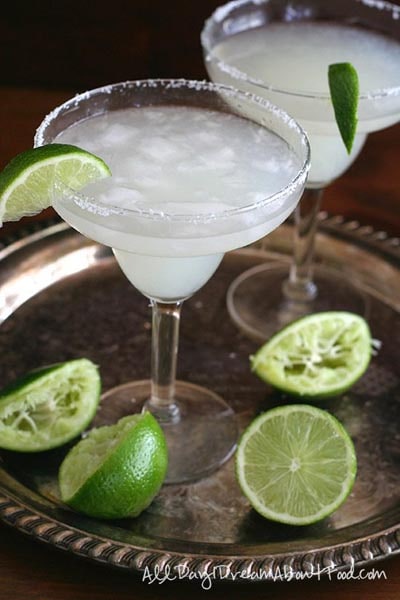 From: alldayidreamaboutfood.com
13. Kamikaze Shot
A kamikaze shot without all the sugar! Yay!
The best part is that you can't even tell this is a healthy, "diet" cocktail… it tastes just like the ones your favorite bartender would serve up but without all the carbs.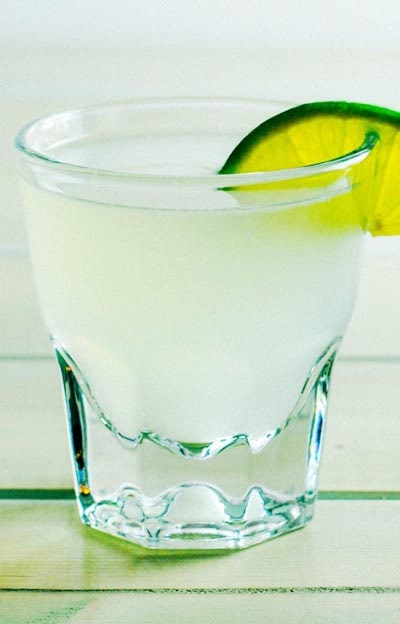 From: ketogasm.com
14. Low-Carb Cosmopolitan Cocktail Recipe
Cosmos are fun and festive to drink, making them perfect for special occasions or holidays.
And with only 1g net carbs, you can definitely enjoy this one guilt free!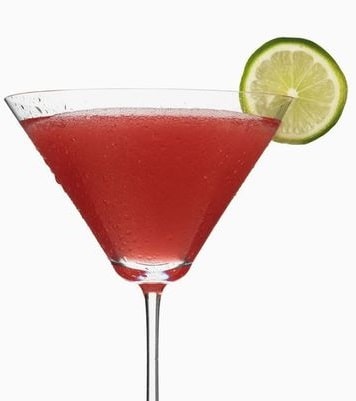 From: verywellfit.com
15. Sex on the Beach Drink
Fruity vodka cocktail with lots of tropical flavor is perfect for summer sipping!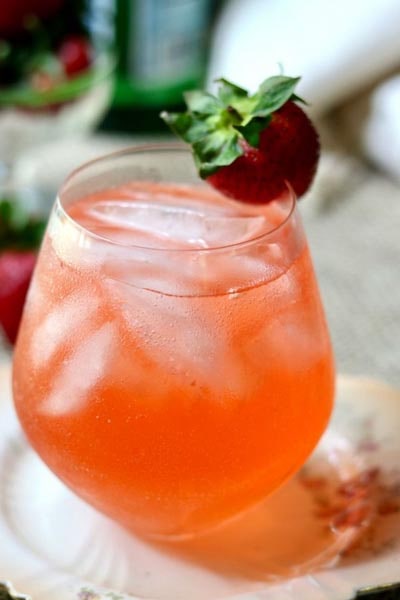 From: lowcarb-ology.com
16. Grapefruit Ginger Fizz
This grapefruit ginger fizz cocktail is a tasty low carb drink for Spring. Fresh grapefruit juice coupled with spicy ginger for a refreshing cocktail. Tastes great with either vodka or gin.
From: mylifecookbook.com
17. Sparkling Lemon Drop Martini
This sparkling lemon drop martini is much more than a shake and a stir! Fresh lemon juice, vodka and topped with sparkling water make this drink tart, sweet and easy to drink!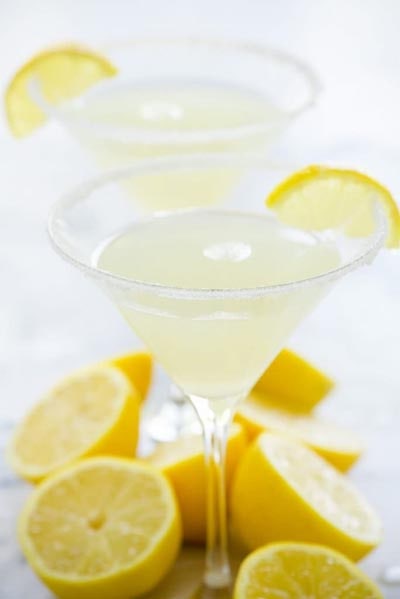 From: withsaltandwit.com
18. Frozen Blueberry Mojito
This refreshing summer beverage is great with or without the rum. It has no added sugar except for the natural sugar in the blueberries.
If you are counting carbs you can leave the blueberries out and make a regular mint lime frozen mojito instead.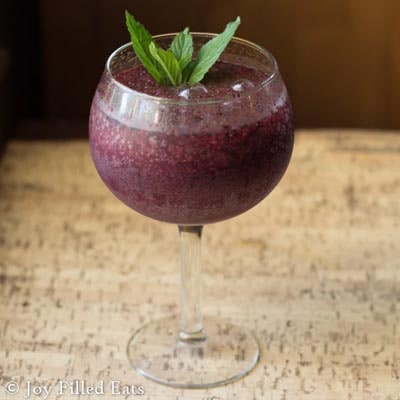 From: joyfilledeats.com
19. Low Carb Caribbean Rum Punch Cocktail
Enjoy this low carb Caribbean Rum Punch cocktail anytime you need a little burst of tropical flavor in your life.
The flavors of coconut, pineapple, orange, and lime combine in this refreshing drink that's perfect for barbecues, sipping by the pool, or at your next Hawaiian Luau.
From: lowcarb-ology.com
20. Low Carb Moscow Mule
A low carb vodka cocktail flavored with ginger, lime and mint. Refreshing and festive!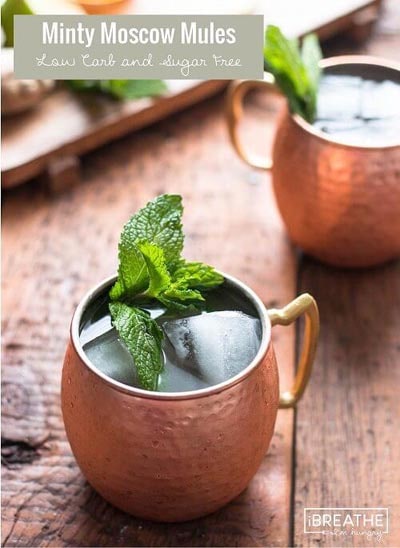 From: ibreatheimhungry.com
Planning on making any of these Keto Cocktails? Pin it for later!
If you plan on making any of these keto cocktails, let us know which one down in the comments below! Also if you wouldn't mind taking a second to pin this post to your keto board on Pinterest, we would be super grateful!