If you're looking for a way to incorporate more healthy fats into your keto diet, keto fat bombs can be a great and delicious way to do that!
You get both sweet and savory keto fat bombs, and they work great as either a snack or a treat you can enjoy guilt free!
30 Keto Fat Bombs You Need In Your Diet
Below we've rounded up some of our favorite keto fat bombs that you can incorporate into your ketogenic diet. Hope you enjoy!
To view the full recipe for any of these fat bombs, please click on the link below the image.
1. 3-Ingredient Cheesecake Keto Fat Bombs
You need only three ingredients to make this no-bake frozen low carb, cheesecake keto fat bombs recipe: cream cheese, creamy peanut butter, and your sweetener of choice.
These keto fat bombs taste like a peanut butter cheesecake and make a great snack when you need something sweet.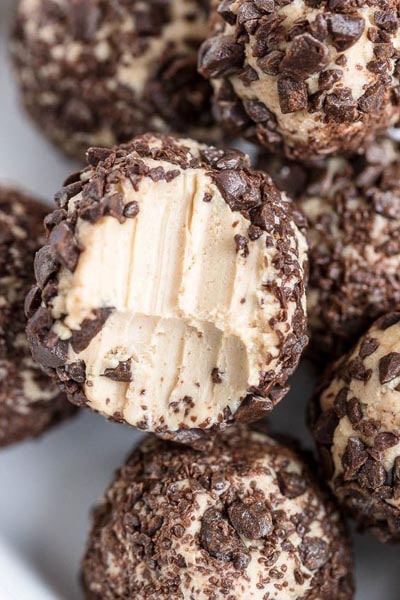 From: eatwell101.com
2. No-Bake Lemon Cheesecake Fat Bombs
These creamy lemon bites stop sugar cravings right in their tracks and deliver the fat you may be missing throughout the day if you are on a keto diet.
You can customize these fat bombs endlessly and they're so fun to eat as a snack!

From: eatwell101.com
3. Cookie Dough Fat Bombs
Cookie dough fat bombs with chocolate chips and cream cheese — bite-sized frozen treats that are tasty and convenient snacks for anyone on a keto or low carb diet.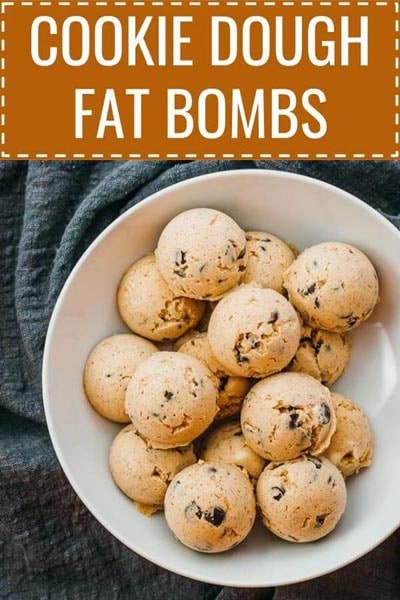 From: savorytooth.com
4. Almond Pistachio Fat Bombs
This creamy, nutty fat bomb will melt in your mouth and is sure to keep you full between meals.
And the pistachios just give it that extra delicious nutty flavor which you'll love if you like pistachios.
From: thehealthyfoodie.com
5. Dairy Free Coconut Chocolate Fudge
A delicious dairy free coconut chocolate fudge made with coconut oil and almond or coconut milk. This low carb chocolate fudge makes a tasty fat bomb snack.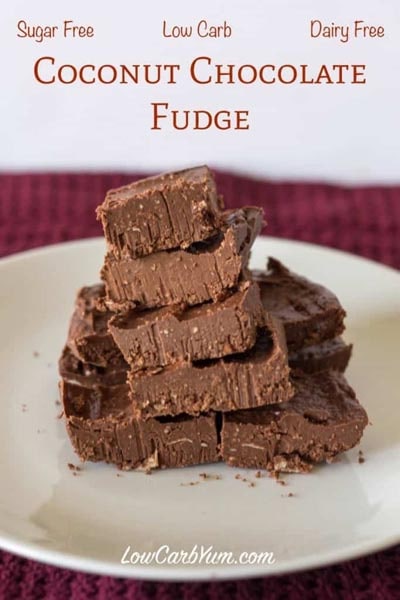 From: lowcarbyum.com
6. Bacon & Guacamole Fat Bombs
If you're not a fan of sweet tasting fat bombs, there are plenty of yummy savory fat bombs you can try.
Like this bacon and avocado fat bombs recipe. You'll want to make this again and again, trust me!
From: ketodietapp.com
7. Almond Joy Fat Bombs
These little fat bombs store great in the fridge and have fat bomb macros so there is 0% guilt involved.
If you love coconut, chocolate, almonds and making easy recipes watch Matthew walk you through this fat bomb recipe by clicking the link below!
From: ketoconnect.net
8. Jalapeno Popper Fat Bombs
The flavor of these are exactly what you'd expect – a bit spicy (add jalapeno seeds inside if you want more spiciness), very creamy and rich, and packed full of bacon flavor.
You can easily make them ahead and throw them in a plastic bag or plastic container to bring with you practically anywhere, too.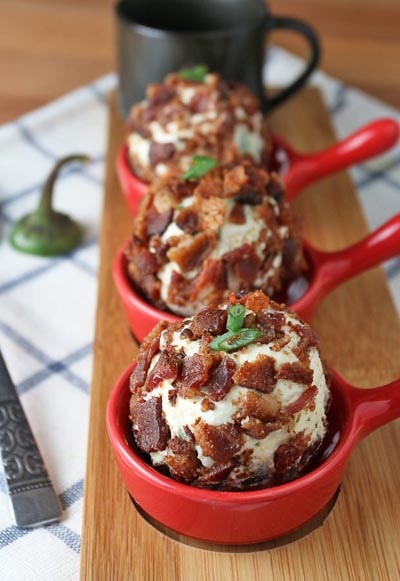 From: ruled.me
9. Easy Keto Brownie Bombs
Adding healthy fat to your diet while savoring rich, chocolate brownies? Keto life has never been so sweet!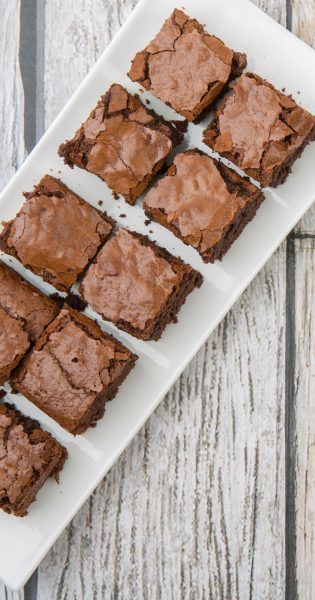 From: lowcarbediem.com
10. Keto Cookie Dough Truffles
These low-carb truffles are so easy to make and just as delicious as chocolate chip cookies.
From: ketodietapp.com
11. Chocolate Coconut Almond Fat Bombs
These healthy sweet treats are a great way to add coconut oil into your diet!
From: createmindfully.com
12. Blueberry Cheesecake Fat Bombs
Just 5 simple ingredients! These easy keto fat bombs will be your new favorite low carb treat.
From: instrupix.com
13. Sea Salted Chocolate Fat Bomb
A deliciously, yet lightly sweet and salty fat bomb option for people following a low carb lifestyle.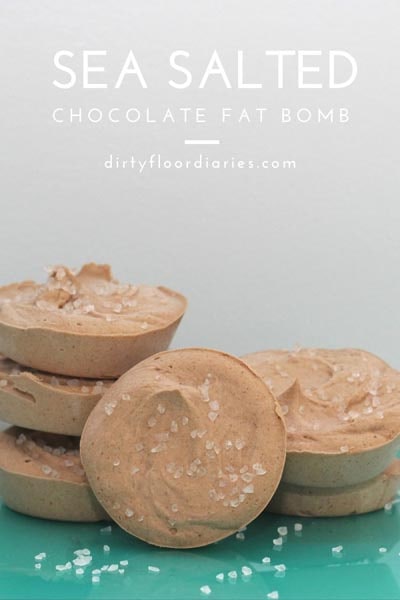 From: dirtyfloordiaries.com
14. 3-Ingredient Keto Chocolate Coconut Cups
The addictively satisfying combination of chocolate and coconut without any sugar whatsoever- These keto cups (aka fat bombs or chocolate coconut cups) are your answer.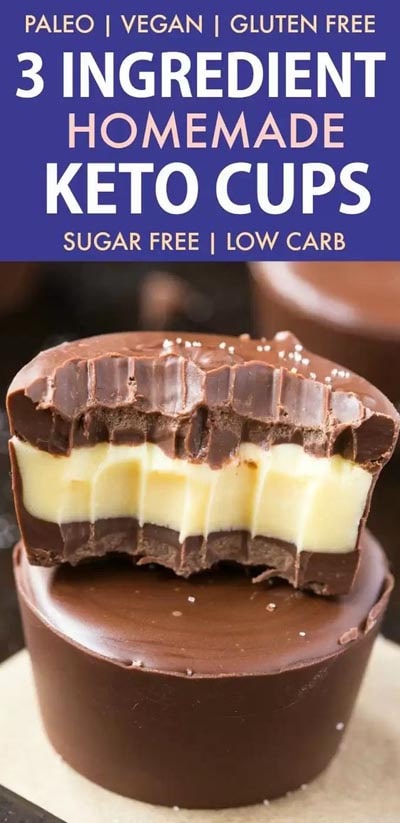 From: decordolphin.com
15. Bulletproof Fat Bombs
These Bulletproof Fat Bombs taste like frozen creamy mocha smoothie. Add a splash of rum or rum extract and they resemble Tiramisu.
From: ketodietapp.com
16. Keto Coconut Bars
A completely healthy, no bake, sugar-free candy bar that is keto-friendly and will satisfy your sweet tooth without destroying your diet.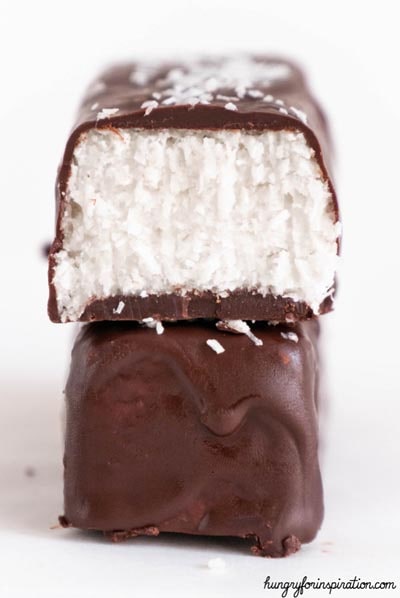 From: hungryforinspiration.com
17. Peanut Butter And Jam Cups
Low carb peanut butter and jam? Heck yeah! These tasty peanut butter fat bombs are full of healthy keto fats and taste like biting into your favourite sandwich.
From: alldayidreamaboutfood.com
18. Gluten Free Lemon Bar Fat Bombs
These Lemon Bar Fat Bombs are perfectly tart, bite-sized snacks that will keep you full and focused throughout your day!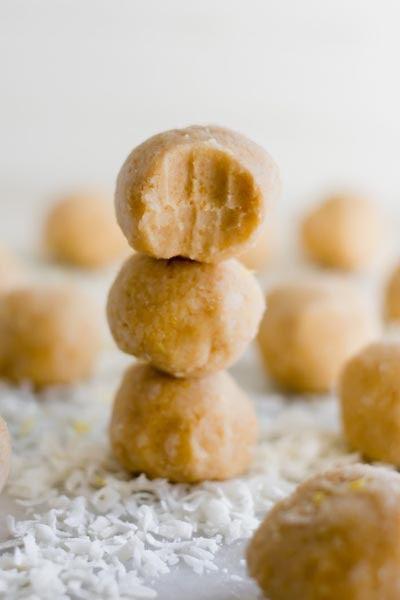 From: realbalanced.com
19. No Sugar Craving Buster Fat Bombs
These Craving Buster Fat Bombs have three simple ingredients: coconut oil, cacao powder, and almond butter.
There's no sugar, not even natural sweetener, and contains less than 1 gram of sugar so these fat bombs are ideal for a no-sugar diet.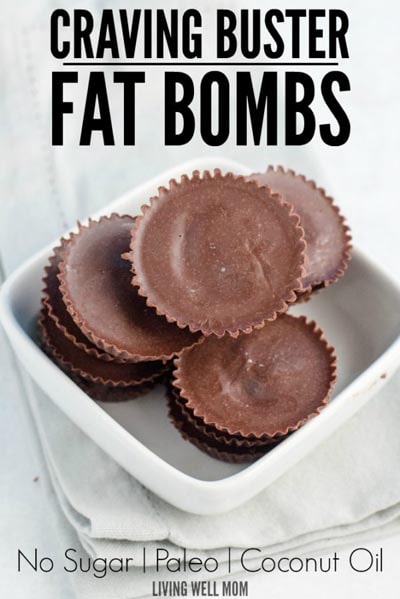 From: livingwellmom.com
20. Peanut Butter Fat Bombs
Only three ingredients to make this no-bake frozen treat: cream cheese, creamy peanut butter, and your sweetener of choice.
They taste like mini peanut butter cheesecakes, and are great bite-sized snacks for summer. Perfect for anyone on a keto or low carb diet!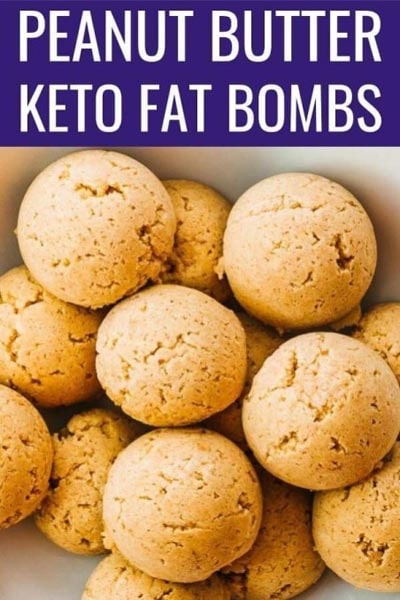 From: savorytooth.com
21. Caffeinated Keto Fat Bombs
These Keto Chocolate Coffee Fat Bombs are total bliss! They each contain 9g fat, only 1g net carbs, and they're caffeinated. When you want a filling pick-me-up, grab one of these tasty treats!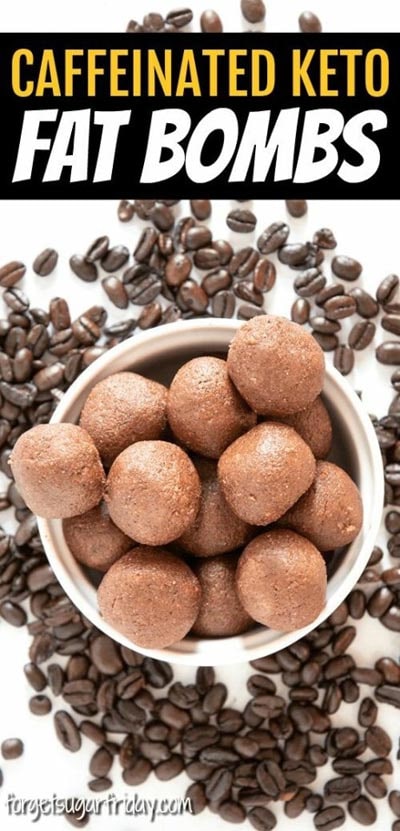 From: forgetsugarfriday.com
22. Peanut Butter Cup Fat Bombs
If you are looking for Keto snack ideas or Keto desserts, Keto fat bombs are the perfect low carb dessert!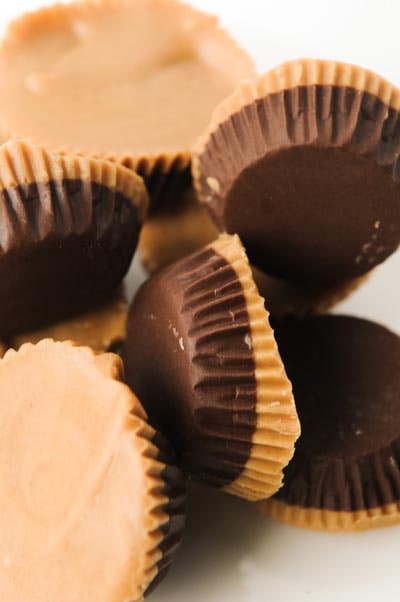 From: mommafitlyndsey.com
23. Pumpkin Spice Fat Bombs
This pumpkin spice keto fat bomb recipe is the quick dessert that is perfect fall treat for those on a ketogenic diet.
Loaded with healthy fats, these bombs are only 0.9 g carbs per ball so you can satisfy your craving for something pumpkiny and sweet without sugar and carbs!
From: grassfedgirl.com
24. Keto Cream Cheese Peanut Butter Fat Bombs
So rich in flavor, you'll be satisfied with just a few bites!
These low carb, high fat peanut butter fat bombs take just a few minutes to whip up and make a perfectly delicious keto snack.
They are vegetarian, and gluten-free too!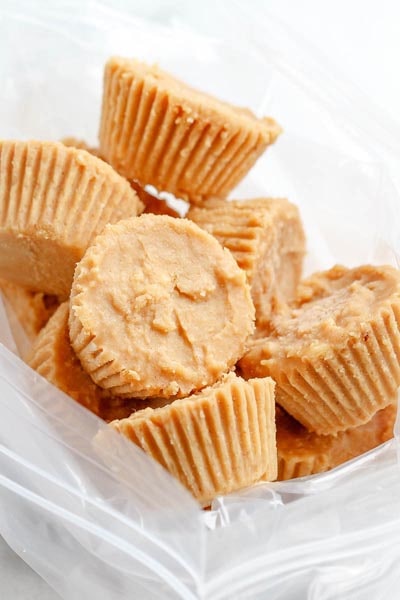 From: eatwell101.com
25. White Chocolate Butter Pecan Fat Bombs
This amazing recipe for white chocolate butter pecan fat bombs is easy to make and has less than half a carb per treat! Get your fats in easily and tastily!
From: tasteaholics.com
26. Low-carb White Chocolate Butter Pecan Candies
Low-Carb White Chocolate Butter Pecan Candies (aka Fat Bombs) are deep and rich-flavored, and show that cacao butter can be used for much more than just sugar-laden white chocolate candy bars.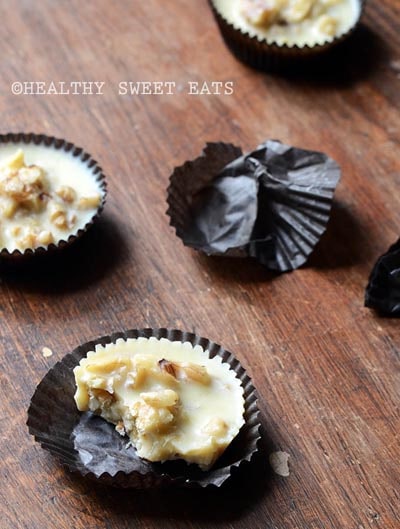 From: healthysweeteats.com
27. Easy Almond Butter Fat Bombs
These Almond Butter Fat Bombs are very easy to make AND they're lick-the-bowl-delicious! With only 4 ingredients and less than 2 net carbs, you HAVE to try them the next time you need a sweet fix.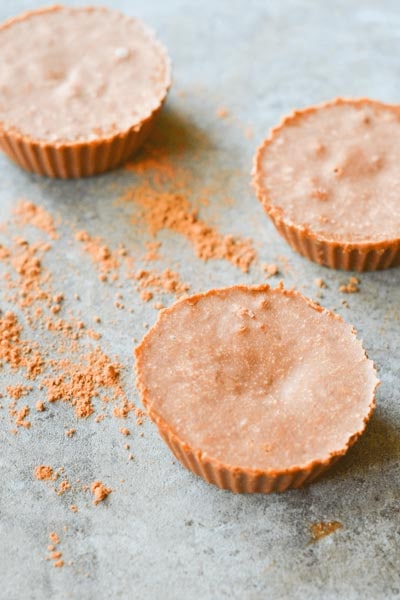 From: heyketomama.com
28. Berries & Cream Fat Bombs
With only 1.1g net carbs per serving, these Berries and Cream Fat Bombs are sure to satisfy your sweet tooth!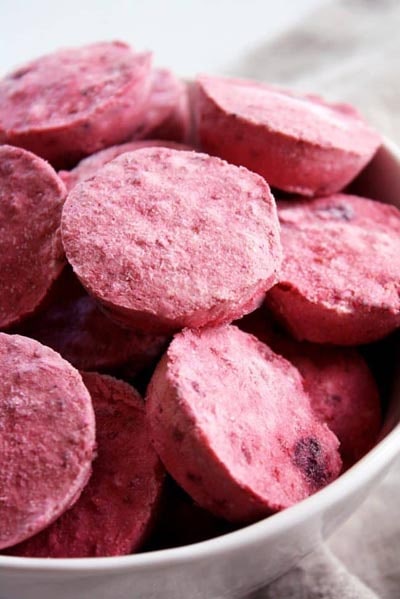 From: realbalanced.com
29. Lemon Cheesecake Fat Bombs
These lemon cheesecake fat bombs are snack-sized frozen treats made with cream cheese, butter, lemon juice, and a sugar-free sweetener. Keto, low carb, and gluten free.
From: savorytooth.com
30. Cookie Butter Fat Bombs
A tasty, easy way to get fat in all under 2g net carbs! A copycat of the Trader Joe's cookie butter in a keto fat bomb version.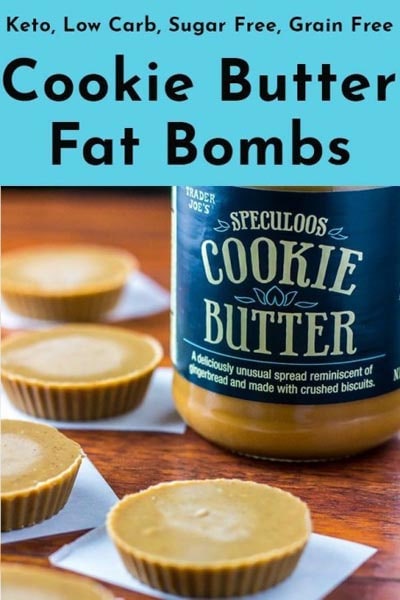 From: sugarlesscrystals.com
Pin these Keto Fat Bombs for later!
If you enjoyed this roundup of Keto Fat Bombs, please take a second to pin it to your Keto Fat Bombs board on Pinterest!