If you often find yourself craving something fresh and fun to eat during summer, these summer salad recipes are for you. We love salads simply because they're so versatile and easy to make. And not to mention damn delicious.
Salads definitely do not have to be boring. You can get really creative with your salads as the recipes below will show you. Hope you enjoy!
1. Thai Crunch Salad
This Thai Crunch Salad is full of color and bold fresh flavors. Fresh herbs, shredded cabbage, and crunchy bell peppers all come together with a creamy peanut dressing. This easy recipe is the perfect summer salad and goes great with your favorite protein, like chicken, fish or even tofu for a meat-free option!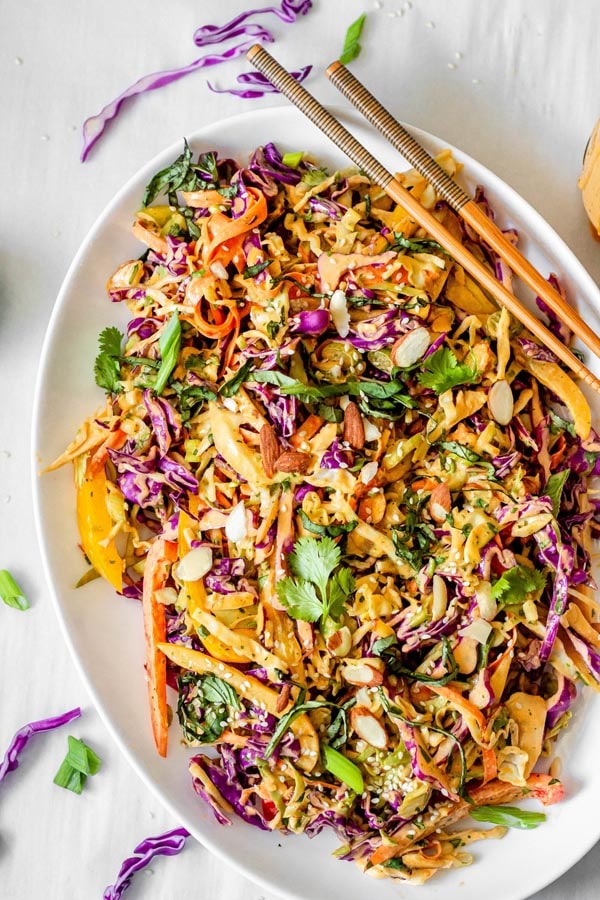 From: allthehealthythings.com
2. Pea Salad Recipe with Red Onions and Cheese
Pea Salad with red onions and cheese is a quintessential recipe for spring and summer with its creamy texture and taste. And talk about an easy recipe! If you can mix, you can make, which means this pea salad is done in mere minutes to free you up for summer fun.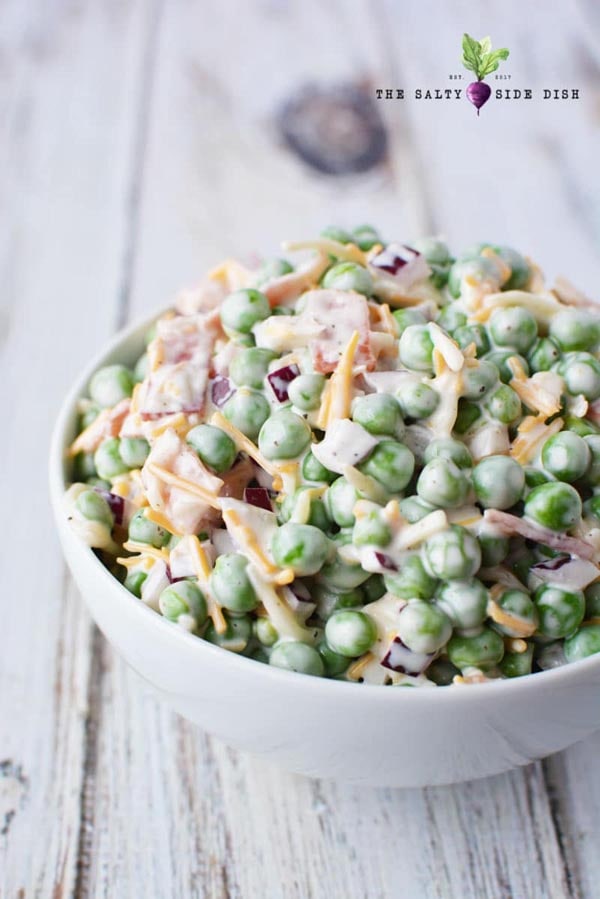 From: saltysidedish.com
3. Crunchy Poppyseed Chicken Salad
This easy spring and summer salad is delicious, and perfect for any picnic, barbecue or lunch! Also great with turkey or ham if you're looking for ideas to use holiday leftovers!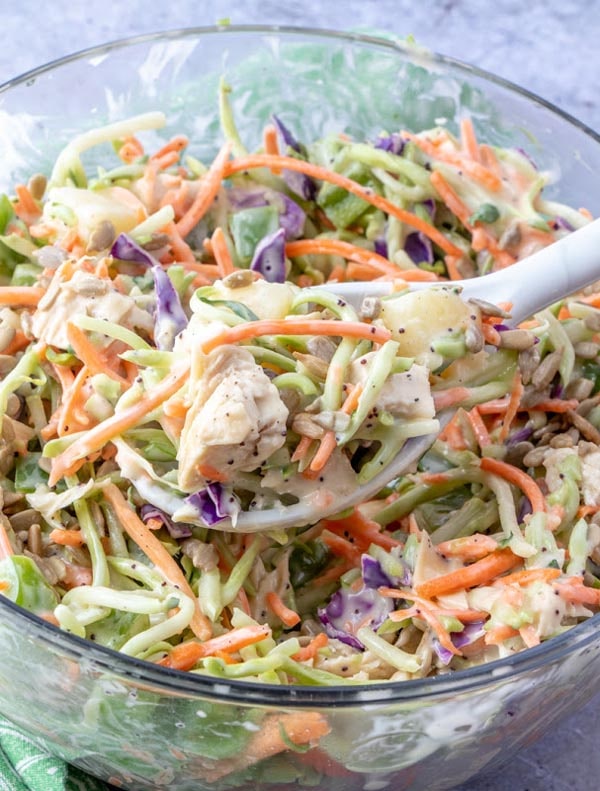 From: hoteatsandcoolreads.com
4. Summer Berry Spinach Salad with Easy Strawberry Vinaigrette
A staple of the season, this healthy Summer Berry Spinach Salad is quick to throw together. Toss it with an easy homemade strawberry vinaigrette using avocado oil for a paleo-friendly dressing!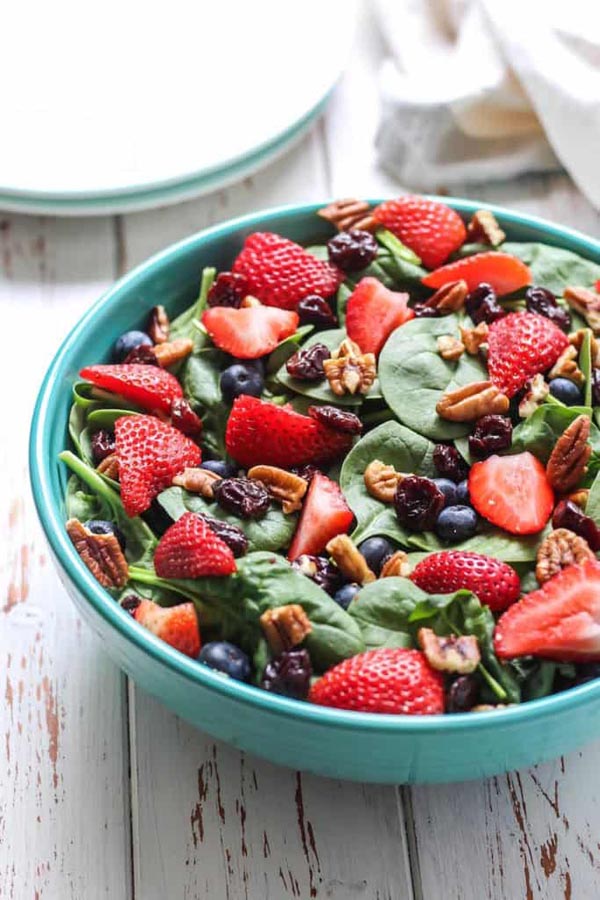 From: fitmittenkitchen.com
5. Mango Cucumber Summer Slaw
Mango Cucumber Summer Slaw is a cool and crisp side dish perfect for hot weather! It takes 15 minutes to make, the perfect addition to your summer barbecue.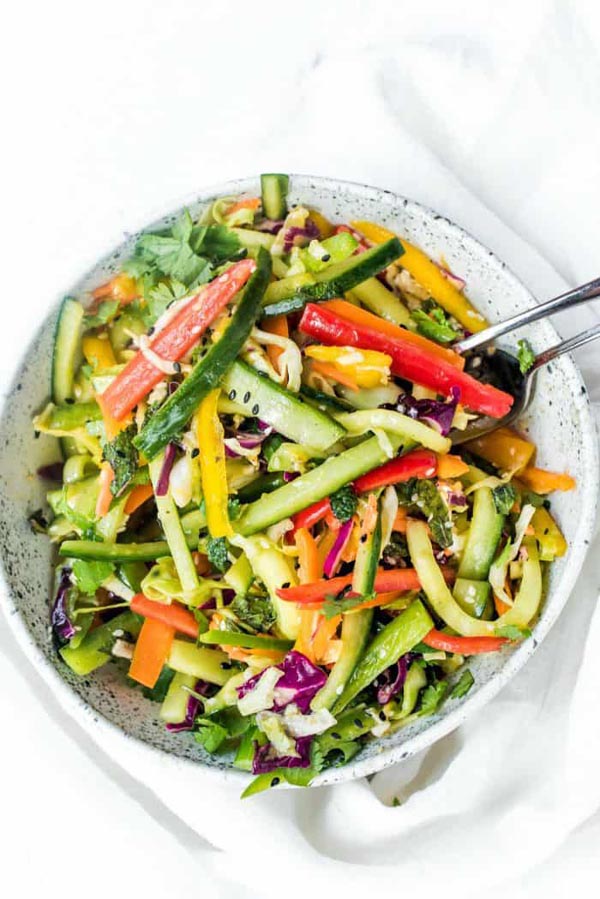 From: reluctantentertainer.com
6. Paleo Grilled Chicken Caesar Cobb Salad
Fresh and easy Caesar Cobb salad. Made with grilled chicken, avocado, bacon, all the toppings, and creamy Caesar dressing! A fast whole30 and paleo family dinner recipe for meal prep.
From: paleoglutenfree.com
7. Spinach Strawberry Salad with Balsamic Poppy Seed Dressing
Whether you need a healthy lunch or are looking for a salad to bring to a party that—this is critical—people actually want to eat, this strawberry spinach salad with poppy seed dressing and feta is the recipe for you!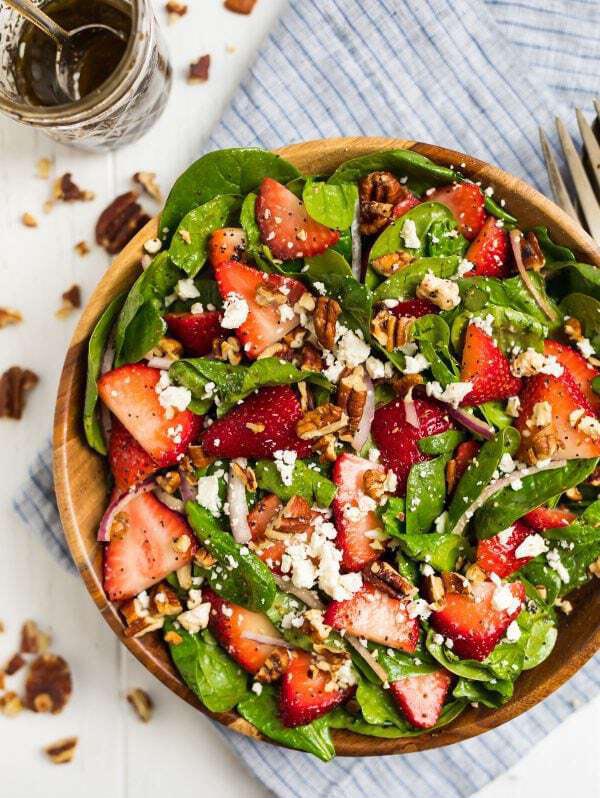 From: wellplated.com
8. Healthy Summer Broccoli Salad
This easy, vegan and dairy free broccoli salad has no mayo, is tossed in a light tahini dressing, and is perfect for summer parties or meal prep!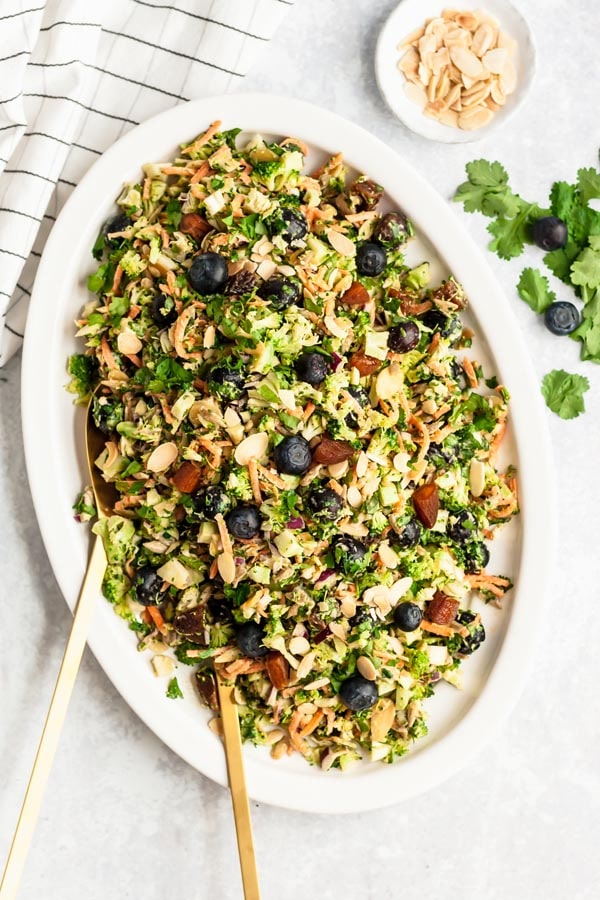 From: ambitiouskitchen.com
9. Spicy Thai Broccoli Salad with Peanut Dressing
This super healthy and delicious Thai broccoli salad is loaded with colorful veggies and a mouthwatering spicy peanut butter dressing.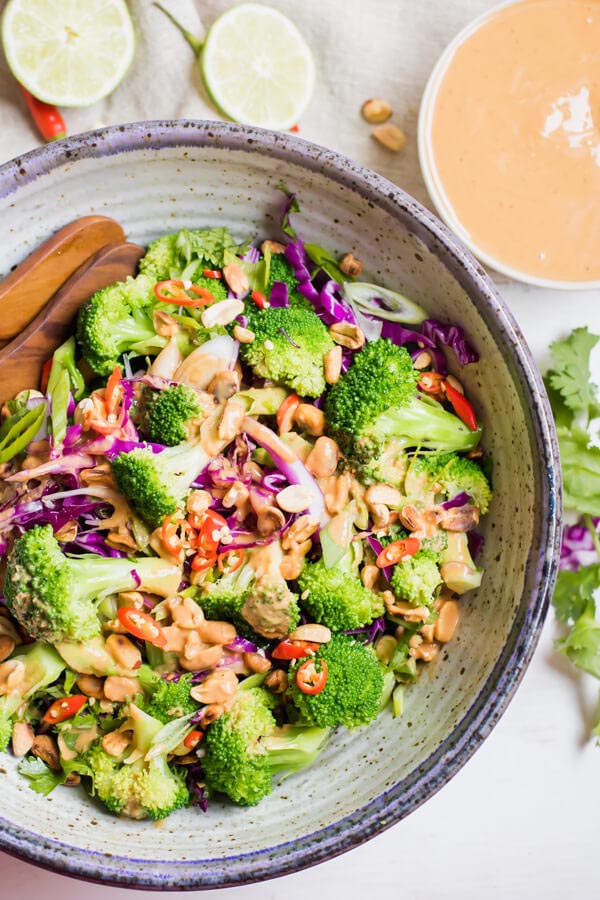 From: abraskitchen.com
10. Arugula Salad with Berries
Arugula Salad is loaded with strawberries, blueberries, creamy goat cheese and drizzled with the best balsamic glaze!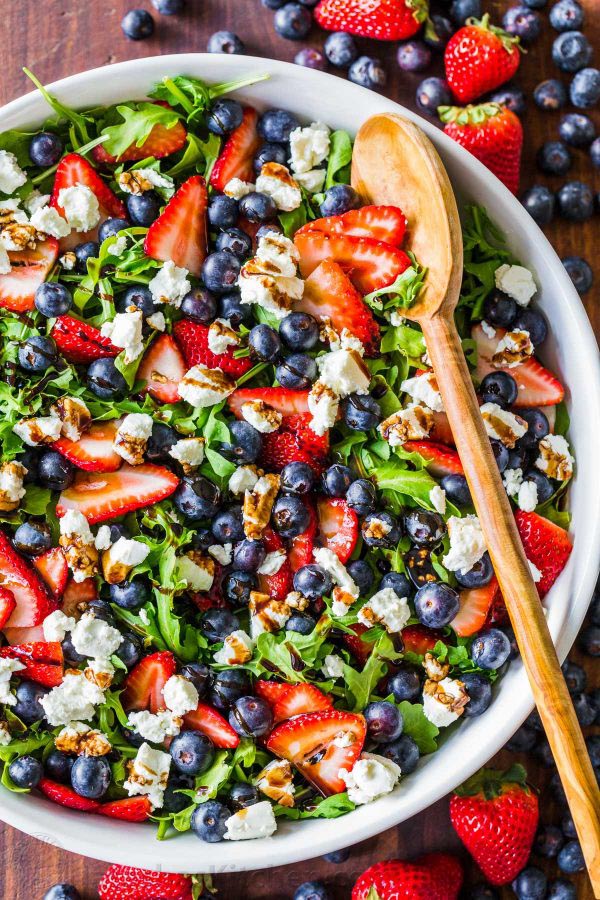 From: natashaskitchen.com
11. Summer Tortellini Salad
Summer Tortellini Salad with tomatoes, red bell pepper, corn, cucumbers, and basil vinaigrette! This cold pasta salad is a summer favorite!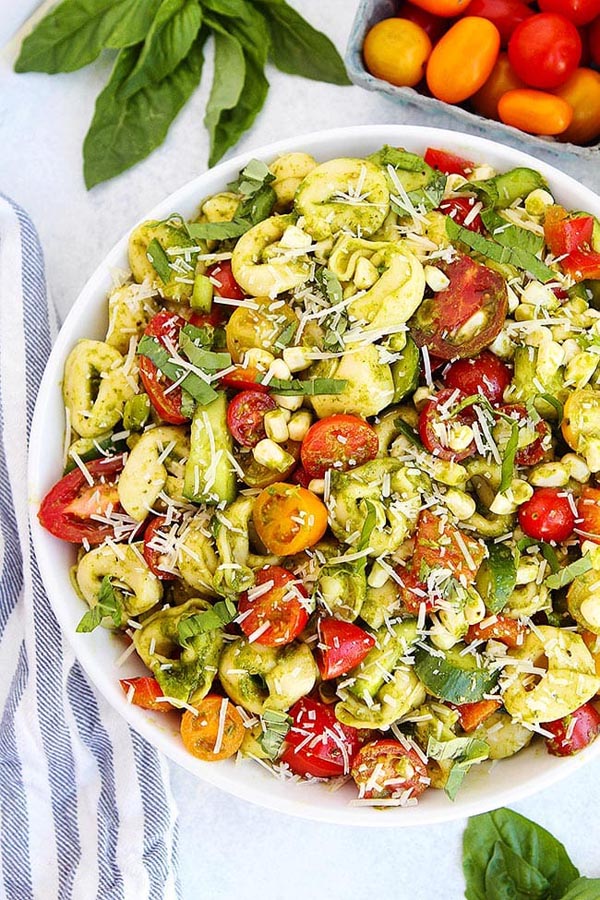 From: twopeasandtheirpod.com
12. Blueberry Apple Walnut Salad
The bright flavor of the greens meets the sweet crunch and pop of the apples and blueberries, creamy goat cheese, and crunchy nuts are a terrific addition. The sweet and tangy dressing finishes it nicely.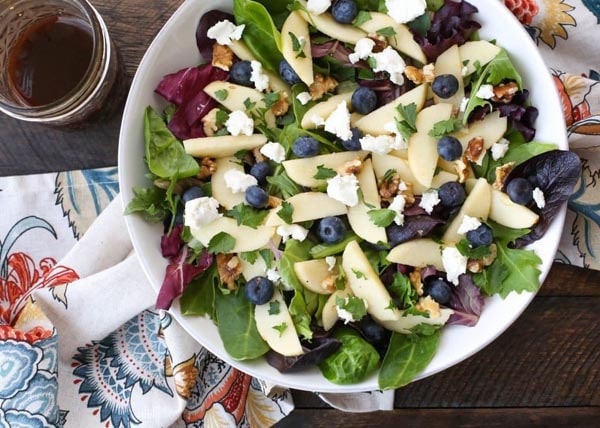 From: barefeetinthekitchen.com
13. Summer Couscous Salad
The salad you're going to want to eat all summer long- summer couscous salad! Loaded with tomatoes, bell peppers, cucumber, red onion, feta cheese, mint and Israeli couscous.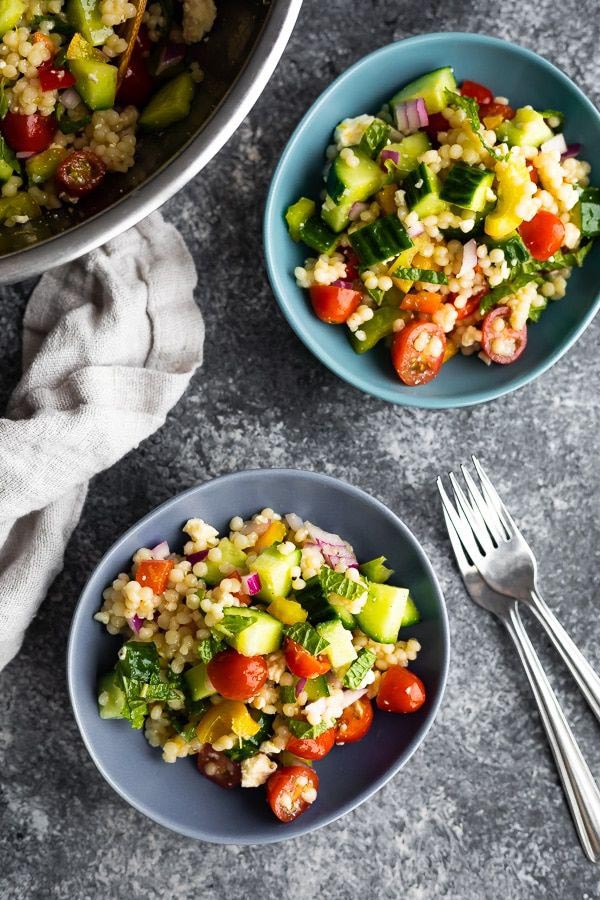 From: sweetpeasandsaffron.com
14. Chickpea Salad
This Chickpea Salad is a light and refreshing summer salad recipe and you can easily add in more veggies too! It's vegan, oil-free, gluten-free, and plant-based.
From: knowyourproduce.com
15. Watermelon Salad with Cucumber and Feta
Watermelon Salad with Cucumber and Feta is an easy to make, refreshing salad to make this summer! Salty, sweet and perfect alongside your favorite grilled protein!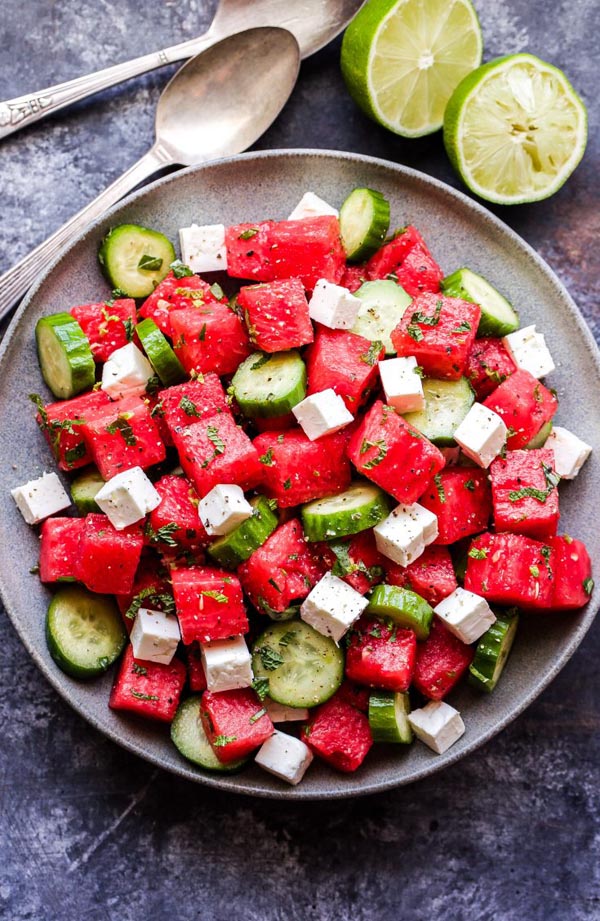 From: reciperunner.com
Also check out these posts:
Don't forget to share these summer salad recipes!
Hey, don't forget to pin these summer salad recipes to your food and recipes board on Pinterest! You can also follow us on Pinterest for more yummy recipes and tasty ideas!