Looking to cut back on the sugar and calories but still want to satisfy your sweet tooth? Then you're probably looking for some tasty sugar free desserts. And hey, we're not judging, we wouldn't be able to go without dessert either.
Easy Sugar Free Desserts That Are Still Tasty
Below we've rounded up some of our favorite sugar free desserts that you can enjoy guilt free. Some are also low carb and even keto friendly for those of you following a ketogenic diet.
If you find a dessert you like, you can click on the link below the image and you'll be taken to the respective recipe.
Hope you enjoy!
1. Sugar Free Coconut Cream Pie
A low carb pie perfect to serve on holidays. This sugar free coconut cream pie recipe has a light and flaky gluten free crust with a smooth creamy filling.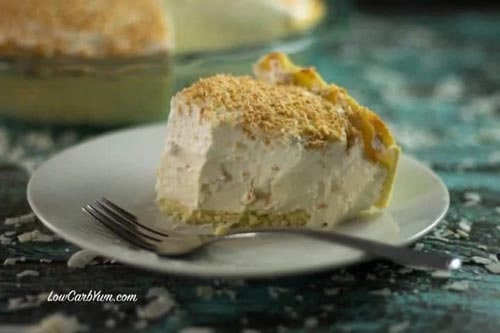 From: lowcarbyum.com
2. Vegan Carrot Cake Truffles
These Vegan Carrot Cake Truffles are not only incredibly delicious and easy to make but also really healthy!
From: cinnamonandcoriander.com
3. Vegan Coconut Crack Bars
These no bake coconut crack bars really ARE seriously addictive and you have no excuse NOT to make them.
Using just three healthy ingredients and less than 5 minutes to prepare, you'll never need to buy store bought candy bars or snacks.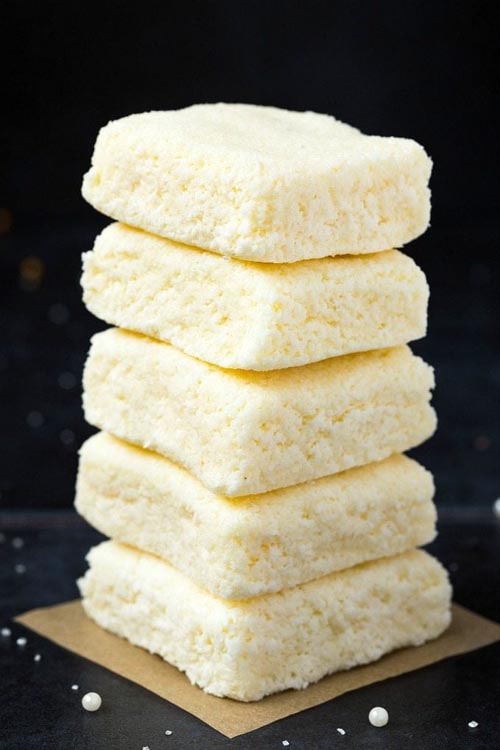 From: thebigmansworld.com
4. Keto Snickers Bars
A Homemade Keto Snickers Bars Recipe which just takes 30 minutes from start to finish and the best part is they require no baking or whatsoever.
These Sugar Free Snickers bars are so delicious and decadent, they would fancy your taste buds with their heavenly combination of chocolate, peanut butter and caramel layers.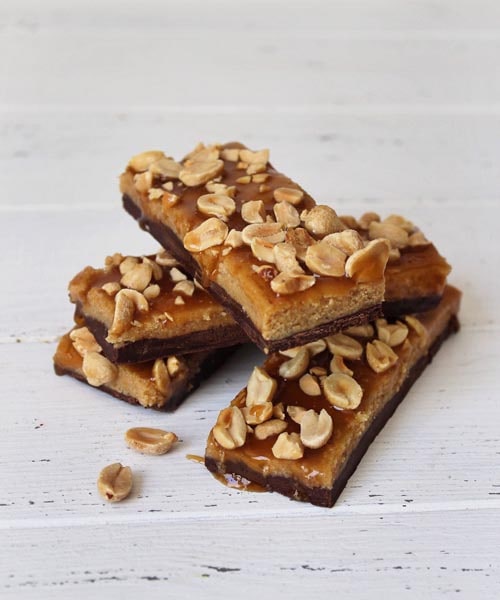 From: thehealthcreative.com
5. Vegan & Paleo Blondies
Vegan Chocolate Stuffed Paleo Blondies are an easy, healthy dessert that's ready in 30 minutes!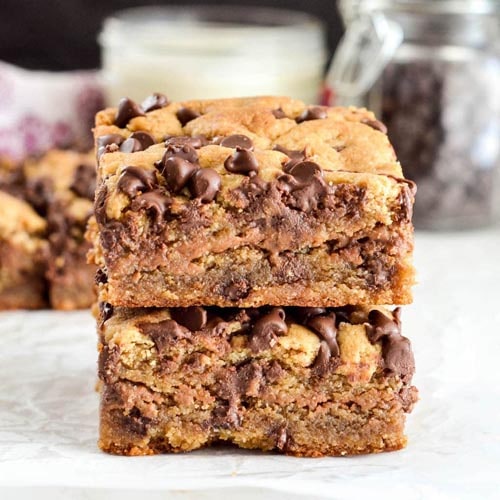 From: joyfoodsunshine.com
6. Copycat Girl Scout Samoa Cookies
These gluten free Samoa cookies are a delicious way to treat yourself to a Girl Scout cookie in a way that is Paleo and Gaps friendly!
From: amodernhomestead.com
7. Keto Sex In A Pan
Sex in a pan – yes that really is the name of this luscious and creamy dessert recipe! And this version is keto and sugar-free, so it's a delicious way to indulge.
Layers of cheesecake and creamy chocolate pudding, with a chocolate cookie crust.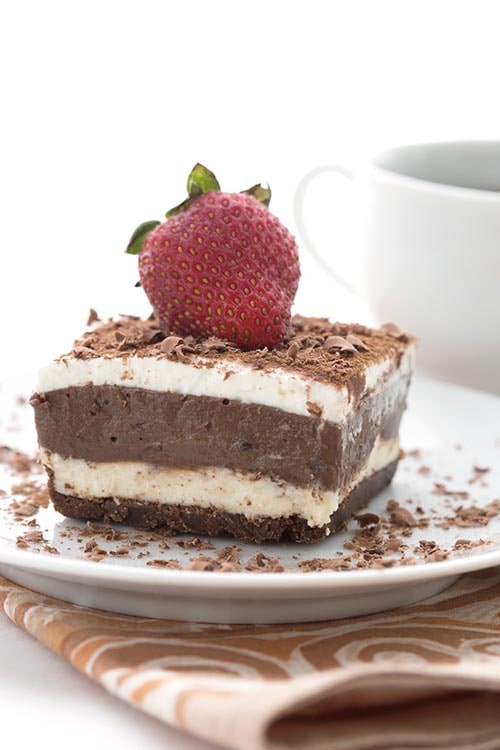 From: alldayidreamaboutfood.com
8. Lemon Cupcakes
The fresh flavor of lemons inside a moist cupcake, topped with a creamy frosting that has… you guessed it, more lemon!!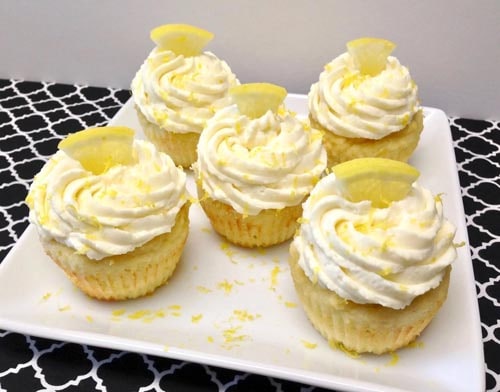 From: ketocookingchristian.com
9. Healthy Homemade Oreos
These Healthy Homemade Oreos will fulfill your wildest dreams!
They're chocolatey and sweet and 100% delicious and addicting, they're serious rivals to the store bought variety.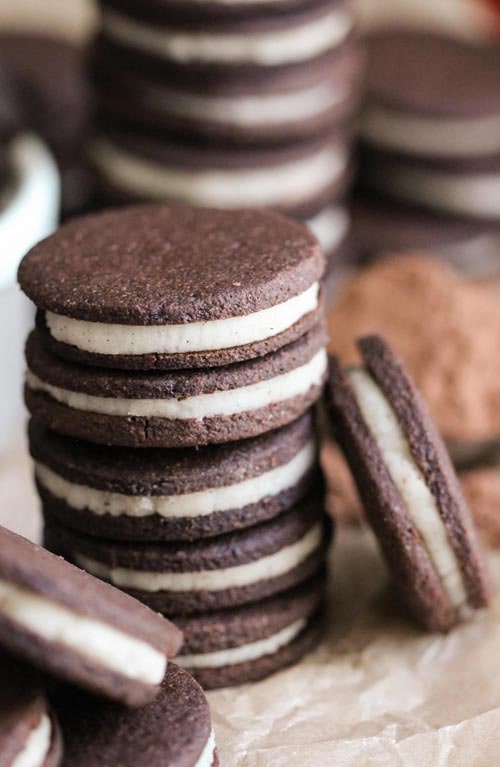 From: dessertswithbenefits.com
10. Keto Lemon Curd Ice Cream
Want a truly delicious and tangy low carb lemon ice cream? Look no further than this delicious Lemon Curd Ice Cream recipe. All the great lemon flavor without the sugar and carbs.
From: alldayidreamaboutfood.com
11. Sugar Free Chocolate Cupcakes
These sugar free chocolate cupcakes are deliciously soft and moist and made with Splenda. Perfect and easy recipe for diabetics.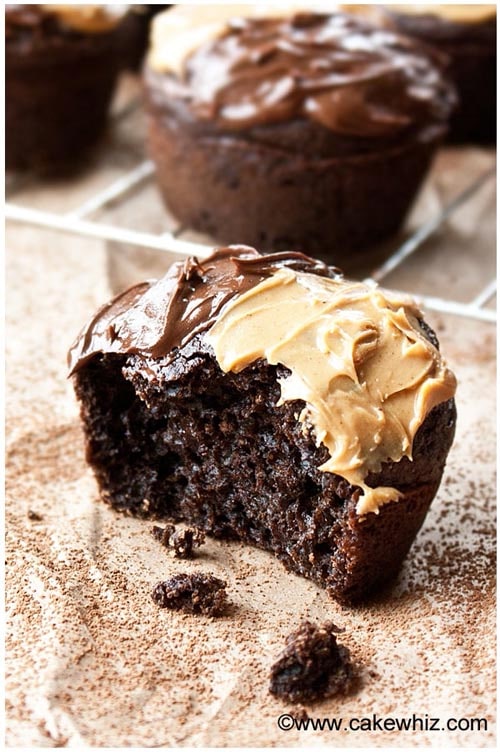 From: cakewhiz.com
12. Sugar Free White Chocolate
Sugar free white chocolate is one of the easiest and most delicious recipes to throw together! Which is great news considering store bought sugar free white chocolate isn't an option!
From: thelittlepine.com
13. Sugar Free Low Carb Keto Avocado Brownies
These delicious keto avocado brownies are the creamiest and fudgiest low carb brownies you'll ever make! These incredibly easy to make chocolate brownies are dairy free, gluten free and sugar free. They can also easily be made nut free!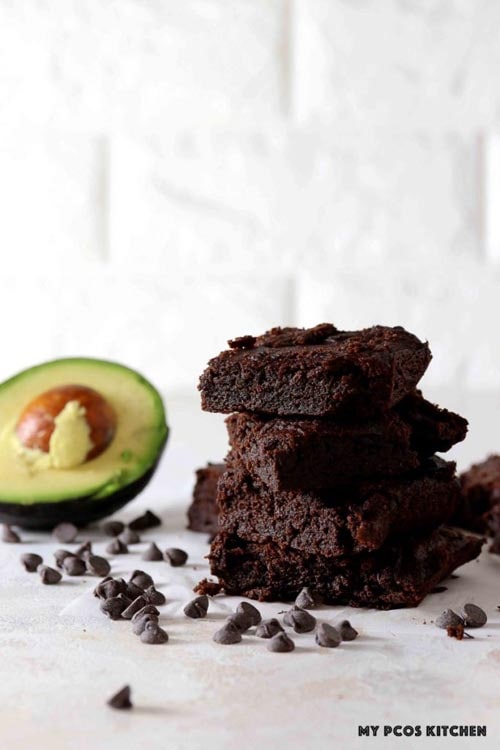 From: mypcoskitchen.com
14. Peanut Butter Fudge
Umm, fudge, need I say more?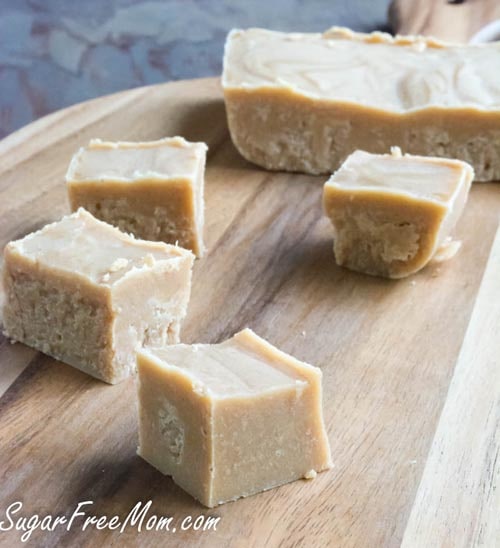 From: sugarfreemom.com
15. Snickers Nice Cream
Deliciously healthy 4 Ingredient Snickers Nice Cream is vegan, dairy-free and refined sugar-free. This chocolate peanut butter frozen treat is perfect for an easy dessert or even breakfast on a hot summer's day. You will love this healthy ice cream alternative!
From: cookitrealgood.com
16. Vegan Matcha Cheesecake
A delicious creamy, dairy-free matcha cheesecake with raspberry swirl. Definitely something to try if you're a matcha fan!
From: holisticfoodie.com
17. Sugar-Free Pumpkin Pie
Most people enjoy pumpkin pie in the fall. The creamy texture and warm spices are reminiscent of favorite fall traditions, memories, and holidays.
If you are cutting down on sugar but still want pumpkin pie, look no further than this recipe!
From: thespruceeats.com
18. Sugar Free Keto Chocolate Cupcakes
These low carb and sugar free chocolate cupcakes are moist and intensely chocolatey, topped with a luscious sugar free chocolate frosting.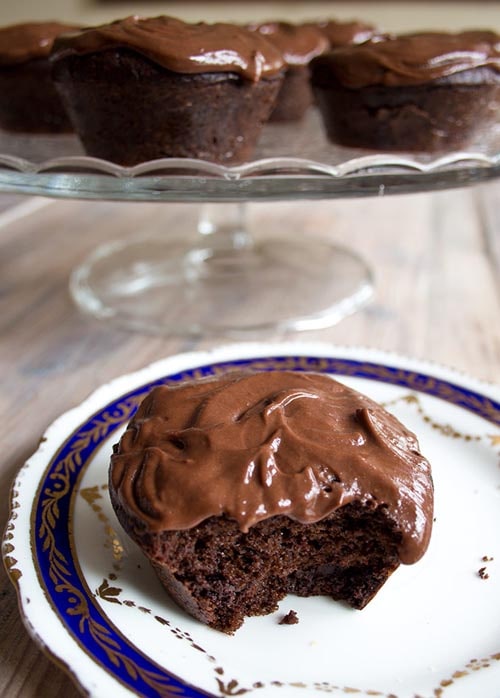 From: sugarfreelondoner.com
19. Sugar Free Chocolate Cake
You won't believe this is a sugar free homemade cake! An easy recipe for a fluffy, tender and moist Sugar Free Chocolate Cake. Frost with an easy cream cheese whipped frosting for a low-calorie dessert.
From: thebestcakerecipes.com
20. Chickpea Cookies
Yes, you read that right! Chickpea cookies! Chickpea cookies with no flour, no oil, no white sugar. These are just full of chickpeas.
From: texanerin.com
21. Paleo Apple Crisp
Your favorite apple crisp without all the nasty stuff. Top it with some sugar free ice cream and it's a dessert made in holiday heaven.
From: molliemason.space
22. Carrot Cake Oatmeal Breakfast Cookies
These cookies taste just like carrot cake—one of my favorite treats! They're chewy like regular "dessert" cookies and have the sweetness level of muffins.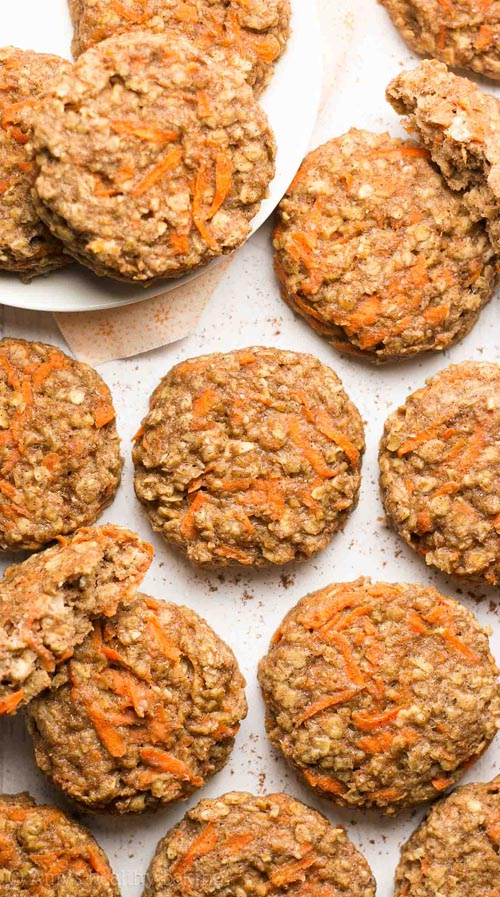 From: amyshealthybaking.com
23. Strawberries And Cream Energy Balls
Strawberries and Cream Energy Balls are a healthy snack both kids and adults will love. Vegan, Paleo, and free of refined sugar, these tasty treats come together in just 10 minutes and are freezer-friendly.
From: dishingouthealth.com
24. Keto Chocolate Mousse
This Super Quick Sugar Free and Keto Chocolate Mousse recipe uses only a handful ingredients and can be whipped up in less than 10 minutes. Serve this Low Carb and Gluten Free dessert by itself or with a side of fruit!
From: thehealthcreative.com
25. 30-Minute Vegan Cinnamon Rolls
These 30-Minute Vegan Cinnamon Rolls are absolutely AMAZING! They are super healthy, low-fat, oil-free, dairy-free, sugar-free & low-calorie – only 70 calories each!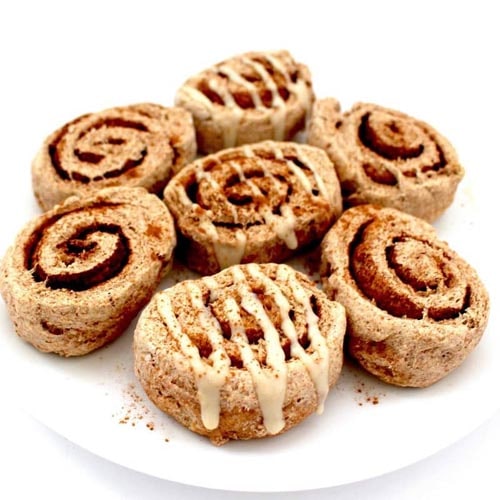 From: vegannie.com
Looking for more yummy desserts and treats?
Don't forget to pin these sugar free desserts!
Want to make any of these sugar free desserts later? Then pin this post to your healthy desserts board on Pinterest. That way you can easily come back to it later!