Have a craving for hummus? Then you're not alone. We all love ourselves some tasty hummus dips and decided to look up some recipes to make our own. Now we've put together 20 of our top picks for easy homemade hummus recipes you can totally try out yourself!
Hummus just seems to be one of those quick and easy things you can whip up in a jiffy and take to a party or event and everyone will love you for it. Or you know, make it for yourself or your family to enjoy as a snack with some crackers or bread.
Hope you enjoy! And let us know if you end up making any of these! Also, give us a follow on Pinterest if you want to see more recipes and posts like this.
1. Cilantro Jalapeno Hummus
This easy, spicy Cilantro Jalapeno Hummus Recipe without Tahini is going to be your new favorite snack or sandwich spread! It's also gluten free, vegan and healthy!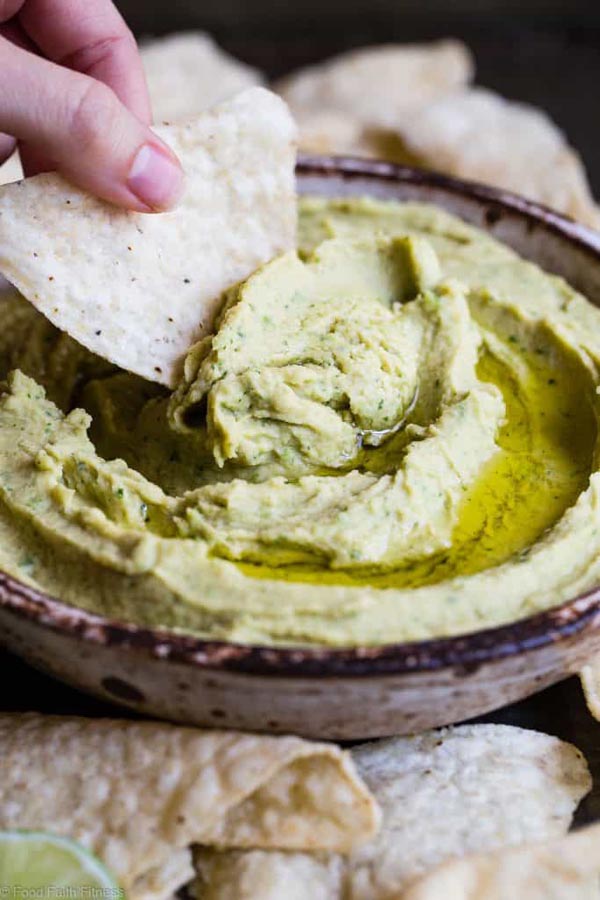 From: foodfaithfitness.com
2. Roasted Beet Hummus
Add some color to your life with this roasted beet hummus – a healthy, creamy, and bright pink dip that's a real crowd-pleaser.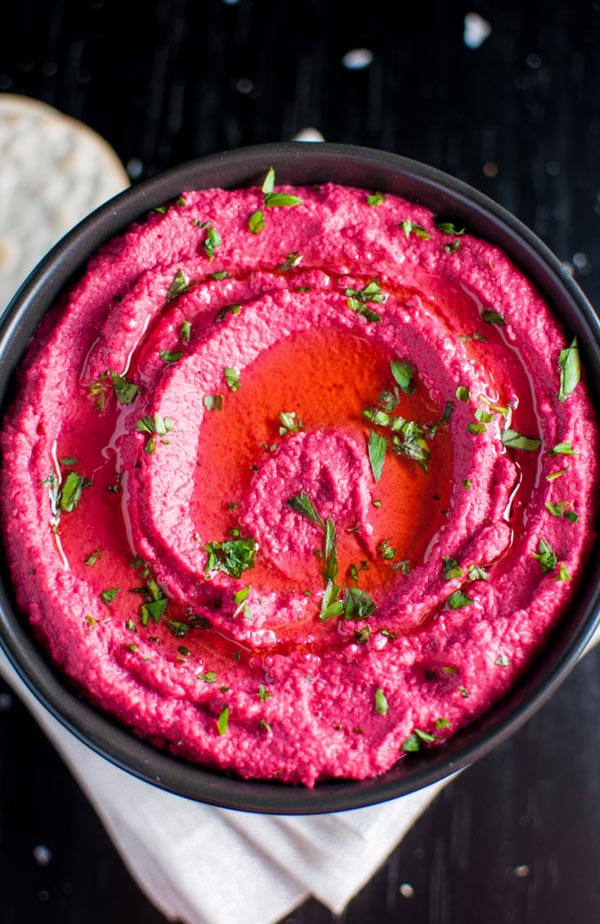 From: saltandlavender.com
3. Avocado Hummus
This quick avocado hummus will surprise your taste buds in the best way possible! Avocados and Greek yogurt are two secret weapons to the creamiest hummus you will have.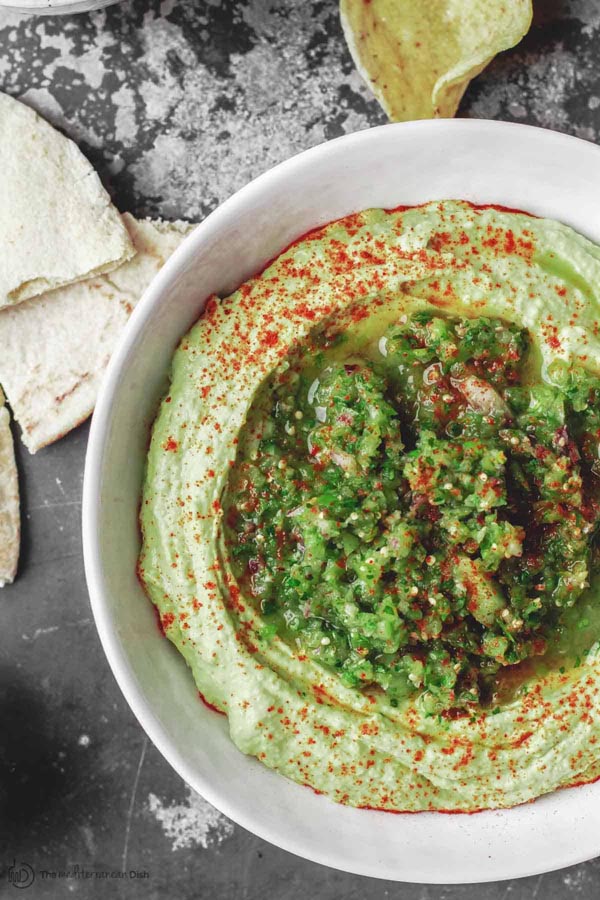 From: themediterraneandish.com
4. Spicy Hummus with Chipotle Peppers
This homemade hummus is super easy to make and super delicious to eat! Serve it up as a party appetizer with some pita chips or homemade flatbreads, or whatever you choose.
It only takes 10 minutes to make, you and your guests won't be disappointed!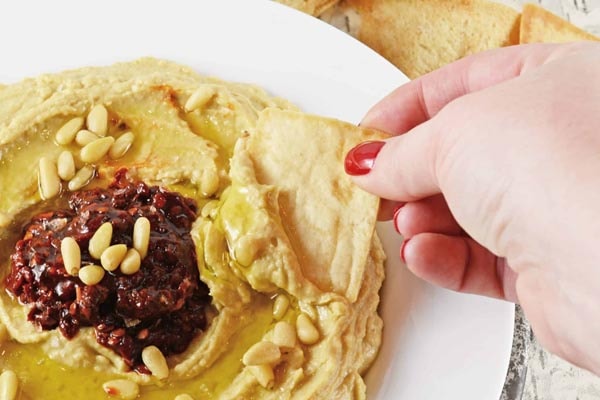 From: savoryexperiments.com
5. Olive Hummus
Yes you heard right, olives and hummus. What sounds like an unusual combination is actually a match made in heaven. With simple, fresh ingredients you can make yourself this stunning dip in no time. Healthy, vegan, and gluten free!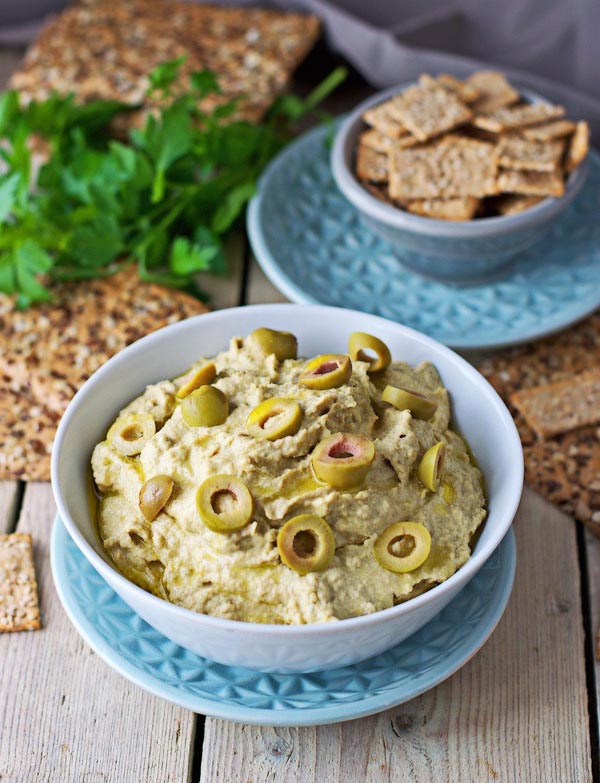 From: contentednesscooking.com
6. Chocolate Chip Cookie Dough Hummus
Technically speaking, chocolate chip cookie dough hummus is considered a dessert hummus. But who said you couldn't have a yummy hummus dip for dessert?
From: dontwastethecrumbs.com
7. Roasted Cauliflower Hummus
Roasted cauliflower hummus is a delicious chickpea-free version of hummus that's low-carb, keto, paleo and Whole30 friendly. It's creamy, savory, veggie-packed and I think you'll love it just as much as my authentic hummus recipe.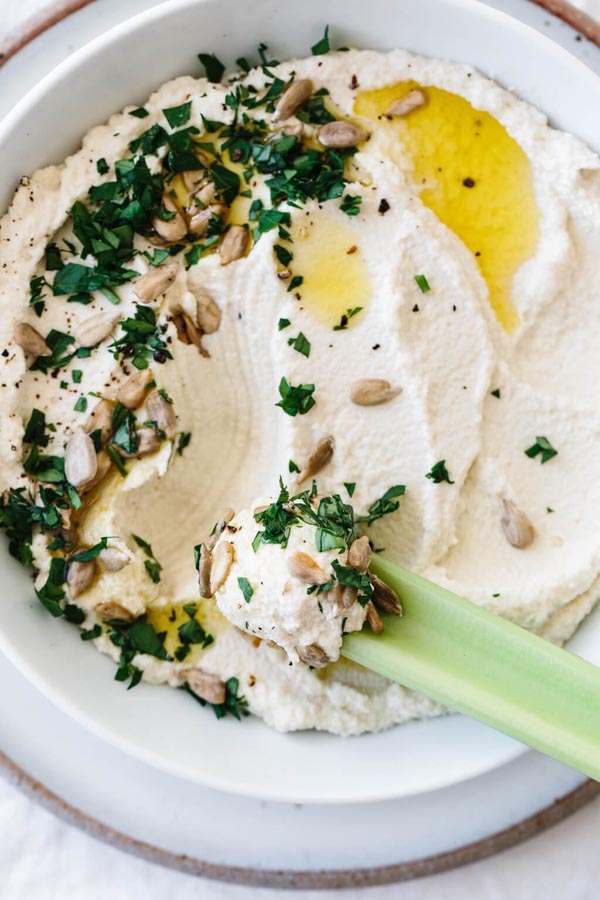 From: downshiftology.com
8. Classic Hummus
The best original authentic hummus recipe. This hummus is creamy, garlicky, healthy, vegan, and delicious!
And there's an Instant pot hummus tutorial too if you'd like to use your instant pot!
From: littlesunnykitchen.com
9. Greek Layered Hummus
This lovely layered hummus dip is absolutely perfect for casual entertaining. Easily assembled with store-bought convenience foods and there's no cooking involved!
From: savingdessert.com
10. Healthy Black Bean Hummus
Spice things up with this Black Bean Hummus recipe made with jalapeños and cilantro. This healthy hummus dip is bursting with flavor with just the right amount of heat.
From: asweetpeachef.com
11. Carrot, Walnut & Red Lentil Hummus
Roasted carrots, lentils, and walnuts serve as the base for this creamy, nutritional powerhouse of a dip.
This hummus also offers a nice boost of protein thanks to the lentils.
From: blissfulbasil.com
12. Golden Turmeric Hummus
This golden turmeric hummus is an easy vegan and gluten-free dip that's made with just 8 ingredients. Great as a snack and ready in 10 minutes!
From: healthynibblesandbits.com
13. Roasted Sweet Potato Hummus
A roasted sweet potato hummus recipe that is made without tahini!! It is full of hearty sweet potatoes, spices and garbanzo beans making it a super healthy vegan and gluten free snack or appetizer.
From: evolvingtable.com
14. Snickerdoodle Hummus
Another dessert hummus, because who doesn't like dessert?
Try this with bananas or apple slices.
From: dontwastethecrumbs.com
15. Taco Hummus
This tasty taco hummus is a party on a plate! It makes a fun party appetizer to share with friends or a great snack for the family to faceplant into after school or work.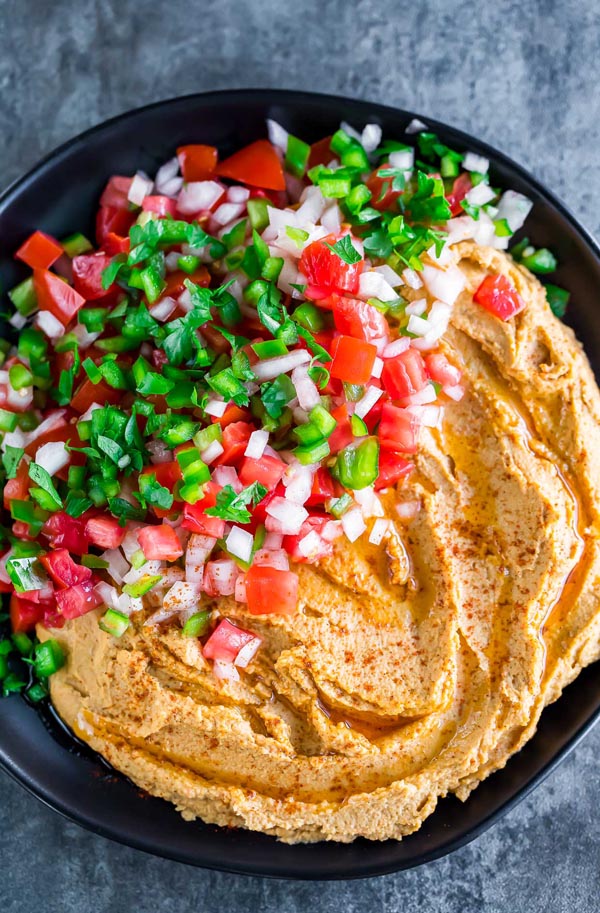 From: peasandcrayons.com
16. Raw Zucchini Hummus
Need a yummy crowd-pleasing dip to take to an upcoming event? This is the dip for you! Because it has a zucchini base instead of a chickpea base, it's lighter and easier to digest.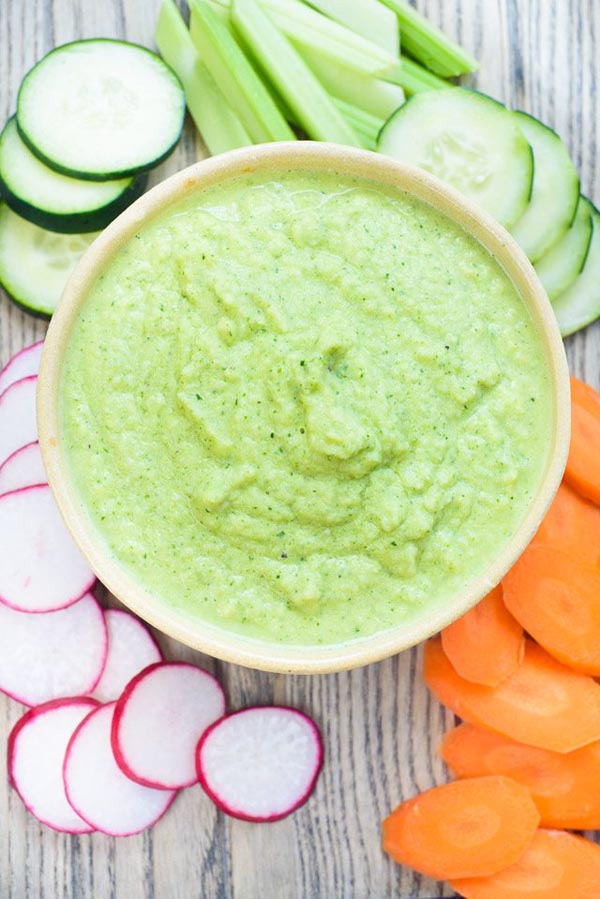 From: mysolluna.com
17. Roasted Carrot Hummus
This Roasted Carrot Hummus is creamy and super sweet — and is made entirely from carrots, no beans in this dip! You'll be blown away by the intense flavor!
Serve it with toasted corn tortillas or add toasted whole grain pita bread.
From: sunkissedkitchen.com
18. Basil Pesto Hummus
This basil pesto hummus is a deliciously creamy hummus made with chickpeas, basil, and pine nuts! Try this as a dip for your favorite vegetables, or spread it on a sandwich or pita!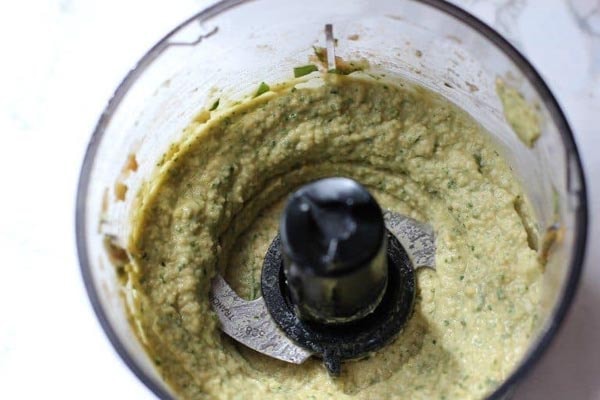 From: iheartvegetables.com
19. Black-Eyed Pea Hummus
Hummus did not originate in the South, but using black-eyed peas instead of chickpeas transforms it into a delicious dish any Southerner would be proud to serve!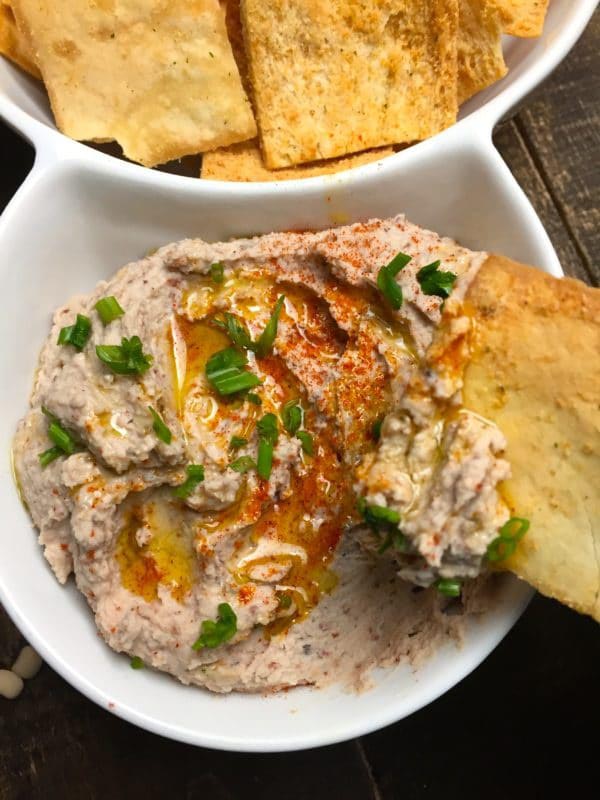 From: gritsandpinecones.com
20. White Bean Hummus
This light and smooth white bean hummus packs a flavor punch thanks to a whole head of roasted garlic. The perfect healthy snack!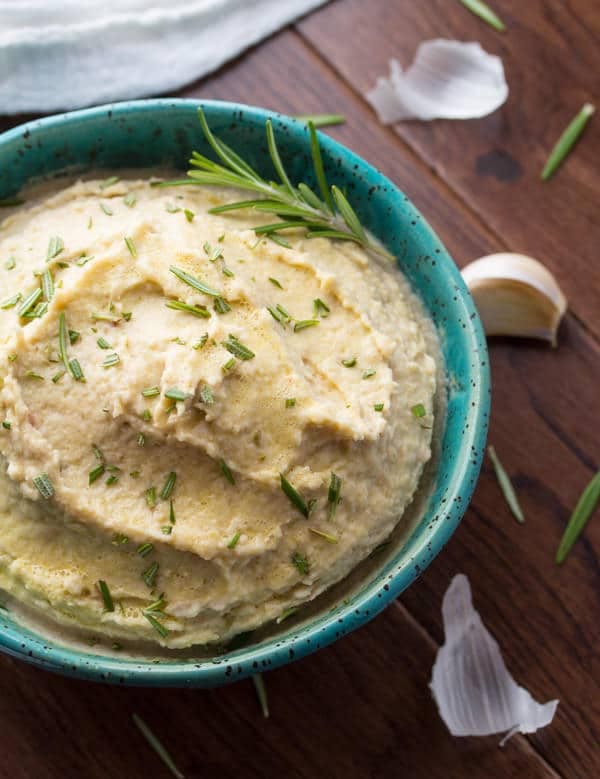 From: sweetpeasandsaffron.com
Want more healthy recipes? Then check out these:
Pin these homemade hummus recipes for later!
Don't forget to pin these homemade hummus recipes for later! You can also follow us on Pinterest for more recipes and ideas.