Okay so you've probably heard about the keto diet or ketogenic diet that's all over the internet. And you probably heard that many people are following this diet to lose weight. You probably also heard that the key to the keto diet is to get your body into ketosis and keep it there. So now you might be wondering what is ketosis really and why does it work?
So What Is Ketosis Really?
There are two primary fuel sources that our bodies can run off of. The first is glucose and the second is fat.
We get glucose from carbs: grains, sugars, starchy vegetables, and fruits. We get fat from animal and plant fats: fatty meats, vegetable oils, dairy, and coconut oil.
Because our body can only store so much glucose (which is stored in the body as glycogen), when we run out of it, our body should switch over to burning fat. Note that I used the word should instead of will. There are cases where, due to enzymatic activity, dietary factors, and insulin response, a person's body has difficulty switching over into a fat-burning state.
When our body does switch into this fatburning mode, it is effectively using fat as energy – either the fat from our bodies or the fat from foods we're eating.
This doesn't mean that by eating less fat we'll be able to burn more body fat. In order to stay in a state of balanced ketosis, you need to be eating enough fat.
The Simple Explanation
When you eat something high in carbs, it converts to glucose in your body, and your body produces insulin to move the glucose molecules into your cells. With glucose as the body's primary energy source, the body stores the fats it has no use for.
A ketogenic diet is a low-carb diet where the body switches to using fat as energy, rather than burning carbohydrates (or glucose) to use as energy.
This process causes the liver to produce ketones, a highly renewable energy source that the major organs can effortlessly draw on to promote lasting health in a blood sugar-balanced environment.
---
Also check out these easy keto recipes:
---
The Scientific Explanation
Nutritional ketosis is achieved by decreasing carbohydrate intake and moderating protein intake to "deprive" the body of glucose.
In this state, it switches to using fat instead of carbohydrates (or glucose) as energy.
This process of using fat as fuel produces ketone bodies that are converted into substrates for the energy production process known as the Krebs cycle.
Once you're in nutritional ketosis, the storage of triglycerides in blood no longer applies. Blood sugar and insulin levels are reduced, levels of HDL cholesterol increase, and the visceral fats around your vital organs are "eaten up" as fuel.
Why It Works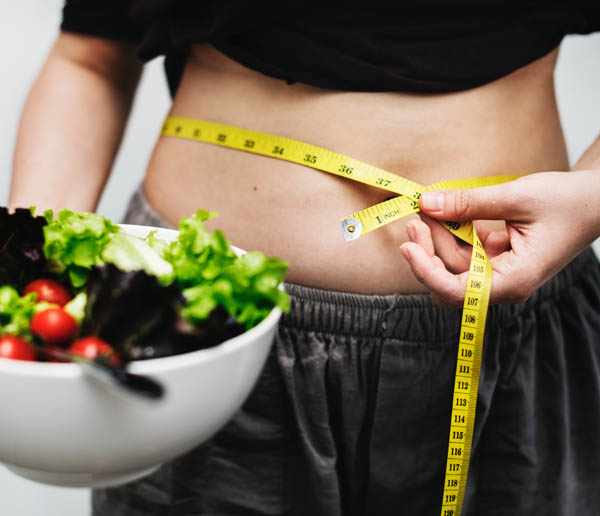 Nutritional ketosis uses a combination of stored body fat and dietary fat for fuel. The ratio of dietary fat to body fat used in the process is based on a couple of factors:
How much fat you eat
How high your ketone levels are
What point your body is at in the fat adaption process
The state of ketosis is a metabolic state whereby the body shifts to burning fat for fuel, but because we continue to provide sustenance in the form of a lowcarb, high-fat diet, we are nowhere close to starvation mode.
Tripping this metabolic switch leads to so much more than just weight loss. Many people report a dramatic difference in their metabolic functions, including the ability to:
go long periods without food
lose weight effortlessly
manage and regulate blood sugar
restore blood markers to normal levels, and so much more
I hope this answers the question What Is Ketosis? in a way everyone can understand. Ketones are natural fuel sources produced by your body. If you want more information about ketosis or want to make a lifestyle change by starting to eat keto, I'd recommend you check out The Keto Beginning 30-day Program (note this is an affiliate link).
Ready to check out some recipes?
Don't forget to pin it or share it!