Looking for the perfect buttercream frosting recipes to top your cake or cupcakes with? Then check out these tasty recipes. From chocolate to peanut butter to strawberry, there's sure to be a flavor you'll love!
10 Buttercream Frosting Recipes That Are Easy And Delicious
To view the full instructions for any of these buttercream frosting recipes, please follow the link below the image of the recipe you wish to view.
Hope you enjoy!
1. Coffee Butter Cream Frosting
This is a traditional butter cream frosting recipe with a deep coffee flavor.
It pairs well with vanilla and chocolate cakes and cupcakes.
From: imperialsugar.com
2. Rich Chocolate Buttercream Frosting
This rich chocolate buttercream frosting is perfect for cakes, cupcakes, cookies, putting between graham crackers or just eating off a spoon!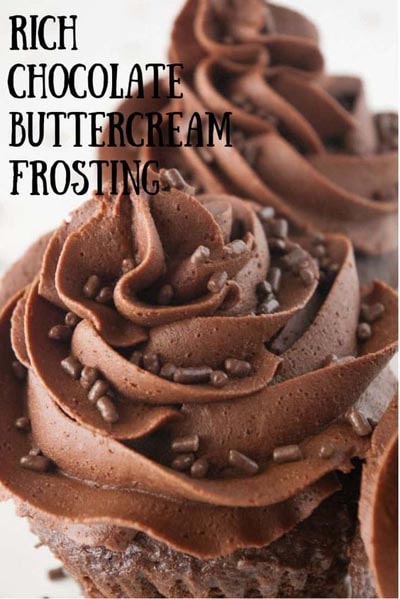 From: mindeescookingobsession.com
3. Marshmallow Buttercream Frosting
Best Ever Marshmallow Buttercream Frosting is the most delicious homemade buttercream frosting recipe you'll ever taste!
Made in minutes with just 5 ingredients; everyone adores this marshmallow buttercream recipe.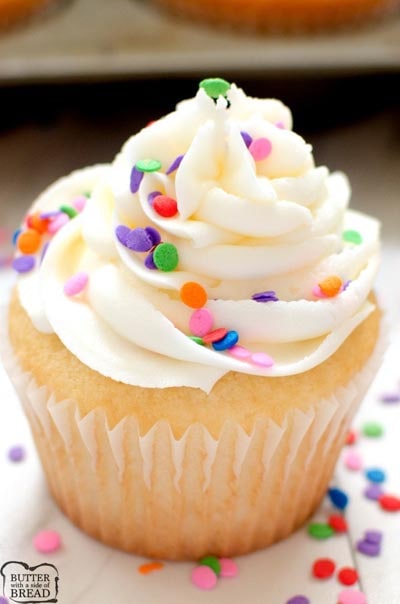 From: butterwithasideofbread.com
4. Strawberry Buttercream Recipe
This Strawberry Buttercream is incredible!
With a smooth, creamy texture and bright fresh strawberry flavor, it's going to be your new favorite frosting to put on everything!
From: sugarhero.com
5. Easy Caramel Buttercream Frosting
Top your favorite treats with this easy to make caramel buttercream. Just imagine all of the cakes, cupcakes and cookies it could go on!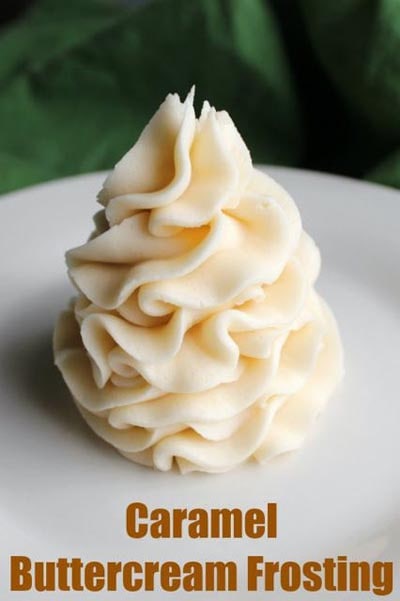 From: cookingwithcarlee.com
6. Oreo Buttercream Frosting
This Oreo Frosting is incredibly silky, light and fluffy and tastes just like the filling of an Oreo cookie!
It's perfect for cakes, chocolate cupcakes or vanilla cupcakes too!
From: beyondfrosting.com
7. Butterbeer Buttercream Frosting
Harry Potter fans unite with this dreamy butterbeer buttercream frosting.
Easy recipe for a fluffy icing, perfect for cupcakes and cake decorating!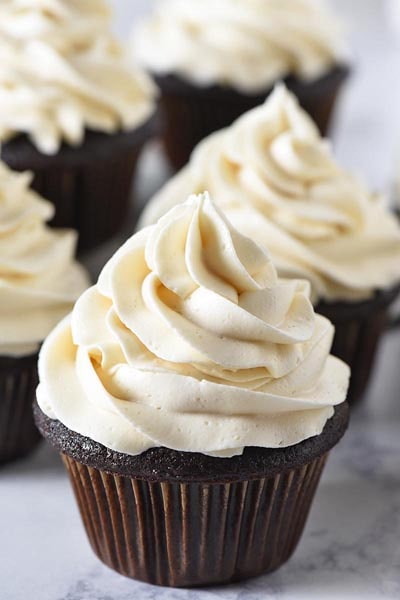 From: adventuresofmel.com
8. Peanut Butter Buttercream Recipe
This Peanut Butter Buttercream Recipe makes the most wonderful filling and frosting for chocolate cakes and cupcakes.
You will love the peanut buttery flavor, the light and fluffy consistency, and how easily it pipes!
From: mycakeschool.com
9. White Chocolate Buttercream Frosting
This White Chocolate Buttercream Frosting Recipe belongs in your recipe file of favorites!
Not only does it have a wonderful white chocolate flavor, but it's creamy consistency is perfect for piping. What's not to love?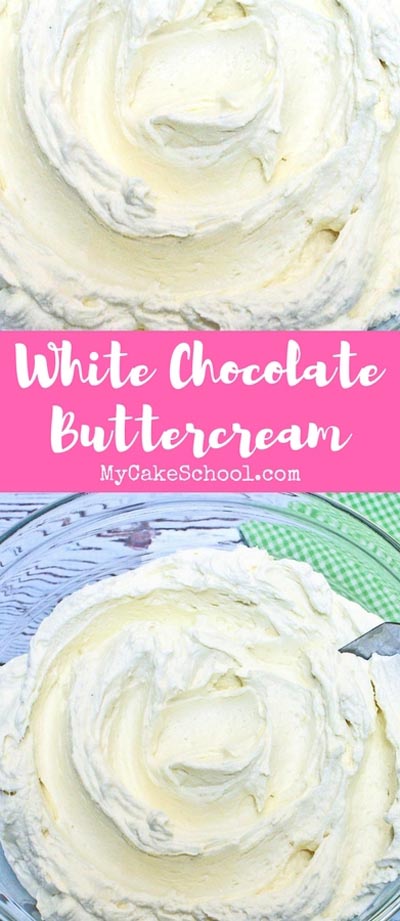 From: mycakeschool.com
10. Easy Dulce de Leche Buttercream
Easy Dulce De Leche Buttercream is exactly that!
Super easy, 2-ingredient Russian Buttercream that uses only butter and dulce de leche.
This is the most delicious frosting for cakes and cupcakes that is used throughout many European Cake Recipes.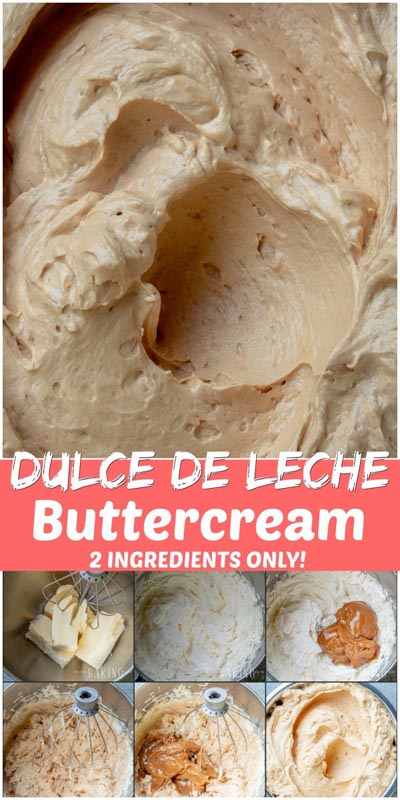 From: letthebakingbegin.com
Pin these buttercream frosting recipes for later!
Remember to pin these buttercream frosting recipes post to your desserts board on Pinterest so you can always come back to it later!